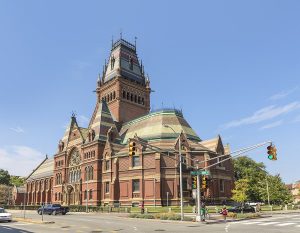 Storing and managing your documents is a key aspect of any working business. Your documents must be well maintained, organized, and quick to access.
If they are not, documents can get lost or misplaced and will cost your business, time, and money. To prevent a loss of time and money you should consider using a document storage service.
Record Nations Cambridge offers secure storage for whatever type of storage your business needs.
Our network of providers can help you determine the right solution that will best meet the needs of your business. They offer several solutions including physical offsite storage, cloud storage, and cloud services as well as a document management system software.
Document Storage Services in Cambridge, MA
Here are some of the most popular services that we offer to our clients to help them better manage and store their documents.
To help your business better manage your physical paper documents that are old and cannot yet be thrown away, we offer the physical offsite storage solution. This solution will help eliminate the space taken for inactive documents.
Documents at the offsite storage facility can be easily retrieved when you need them. This facility also offers a climate-controlled environment to help protect the state of your documents.

Cloud service and cloud storage offer a very flexible and convenient service for your company. These services will eliminate the cost of storing and managing your documents at your location.
Cloud storage allows businesses the ability to access and share sensitive data quickly and easily. No matter the size of your company, cloud service can be very beneficial.

A document management system software will convert your documents to an easily managed online system. Digital files provide quick and easy access as well as provides instant backups for a business's entire collection of records.
This system allows for storage version control, security, indexing, and remote retrieval.  This allows an employee in any location access to any document, record, or file that they may need.
Get Free Quotes on Document Storage Services Today in Cambridge
Record Nations Cambridge will find you the correct document management system that you need for your business. To get started with free storage quotes, either fill out the form or give us a call here at (617) 299-2688.
Record Nations Cambridge Location
Record Nations Cambridge
199r Norfolk Ave (entrance at 79 Shirley St)
Boston, MA 02119
(617) 299-2688
cambridge@recordnations.com
Our normal hours of operation are Monday-Friday 8:00am to 5:00pm.
Record Nations is proud to service Cambridge and these nearby cities:
Amherst | Boston | Brockton | Chelmsford | Chicopee | East Longmeadow | Fitchburg | Haverhill | Holyoke | Lawrence | Leominster | Lexington | Lowell | Massachusetts | Marlborough | Newton | Northampton | Pittsfield | Shrewsbury | Springfield | Waltham | West Springfield | Western Massachusetts | Westfield | Worcester