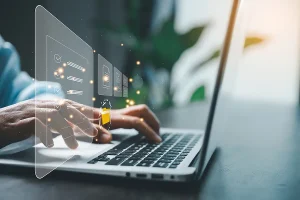 Cambridge Document Scanning Services
Document scanning is the initial stride towards safeguarding your information, enhancing data accessibility for your workforce, reducing clutter, and transitioning to a paperless environment. Simplify the process of safeguarding and retrieving your materials by partnering with Record Nations Cambridge! Whether you aim to digitize records at home, within a single department, or throughout your entire organization, Record Nations offers comprehensive document scanning services tailored to your requirements.
Our company ensures cost-effectiveness by connecting you with multiple providers that deliver competitive pricing. We specialize in customizing document scanning projects to align with your unique needs. Record Nations collaborates with secure service providers capable of handling documents of any size and volume. We are eager to assist you in optimizing your office workflows and achieving organizational efficiency.
Document Scanning Solutions
Record Nations has a network of expert scanning providers throughout the area. They have industrial-grade scanning equipment that makes it easy to convert documents of all kinds. Digital files simplify the management process with organized storage options, editing capabilities, and easy sharing.
We make the scanning process easy, so you can focus on more important tasks for your business. You can customize your scanning service so it fits the unique needs of your business. Our providers can take care of the following steps to simplify the scanning process:
Removal of bindings to prepare documents for scanning

.

Distinguish single and double-sided documents and scan them as necessary

.

Indexing by page or by entire document, whichever you choose.

Optional Optical Character Recognition (OCR) so that documents can be modified later.
Placement of converted files on the medium of your choice; including CDs, DVDs, or cloud storage.