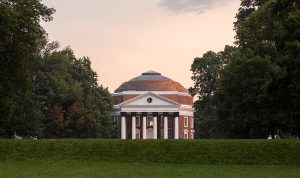 Leaked information puts your business, employees, and customers at risk. Criminals take personal and business information to commit fraud and identity theft. Protect your company with professional shredding services from Record Nations. We have permanent disposal methods that will ensure your information is properly destroyed and safe. 
Contact us to instantly connect you with certified shredding and destruction providers in your area. We offer affordable services that are convenient and secure.
Our Document Shredding Services
Shredding safely disposes of your documents by cutting them into tiny, confetti-like shreds. This makes reconstruction extremely difficult, if not impossible. We offer a variety of shredding services based on the amount of shredding you have and the level of security you need. 
Mobile shredding allows you to witness the shredding process which takes place in a mobile shred truck. The shred truck will come to your location and destroy all of your documents onsite.
Offsite shredding has no weight limits. We come to your location, pick up your documents, and deliver them to a local shredding facility for destruction. 
Drop-off shredding services are best for small projects. We have many locations in the area. You can drop off your documents for destruction at your convenience. 
With Record Nations, you can set up shredding services:
On a weekly, monthly, or annual basis

In conjunction with scanning services to dispose of non-critical items

To dispose of inactive or past-retention documents
Our Hard Drive Shredding and Degaussing Services
Electronics disposal is an important step in protecting your private information. Hackers can use simple software to recover information from devices, even when they have been erased or are no longer working. Hard drive shredding and degaussing eliminates the risk of your information falling into the wrong hands.
We offer the following disposal methods: 
Hard Drive Shredding:

This method completely destroys your devices by breaking them down, shredding the hard drives, and recycling the remaining materials. Shredding completely destroys the hard drive making it impossible to recover any information. 

Hard Drive Degaussing:

This method uses high-powered magnets to scramble the data stored within your hard drives. It makes it very difficult to decipher and recover your information. 

Hard Drive Crushing:

This method punches holes into your hard drives and crushes the platters. Your drives will be shattered into pieces and your data will be destroyed. 
Protect Your Data With Record Nations
Destruction services are the last step in the document management process. Call us at (434) 422-5128 or fill out the form to connect with certified destruction providers near you. We can help you select services and answer all of your destruction questions.
Record Nations Charlottesville Location
Record Nations Charlottesville
750 Harris St Ste 208
Charlottesville, VA 22903
(434) 422-5128
charlottesville@recordnations.com
Our operating hours are Monday-Friday from 8:00 AM to 6:00 PM.
Record Nations proudly serves these cities near the Charlottesville, VA area:
Bon Air | Culpeper | East Highland Park | Fredericksburg | Front Royal | Glen Allen | Harrisonburg | Lakeside | Laurel | Lynchburg | Madison Heights | Staunton | Timberlake | Tuckahoe | Waynesboro