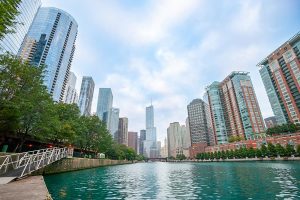 Document management systems help improve efficiency, reduce the time it takes to manage, store and re-file your documents. Record Nations Chicago's document services offer electronic document management and will help you choose the document management system depending on your business needs.
Let us help you find a system to manage your documents better- once you have scanned or converted your files to digital format, we can help you figure out what system works with your existing business processes and workflow.
Our experts in Chicago help you simplify the process and ensure you have the features that work for your business. We'll guide you through the steps required to find a document management system and can even help you convert your documents with a secure document scanning service.
Document Management Services and Software in Chicago
Here are some of the most popular services we offer to help you manage your documents better, whether you're looking for traditional document management or you need help choosing document management software.
We offer electronic document storage systems and document scanning services to help you transition to a paperless office easily.
We'll store your files off-site in a secure, climate-controlled storage facility to help free up space in your office with our off-site record storage management services.
An electronic document management system connects your employees to all the documents they need. Optimize your workflow and increase productivity and security. We can even help you tag and index each scanned record to make it easy to find and manage.
Storing digital documents is easy- once you have the documents properly scanned, tagged, and indexed, retrieving a record is virtually painless. Create flexibility and reduce costs with a cloud storage solution.
Get FREE Quotes on Document Management Today!
Record Nations can help you find the document management software and/or system that fits your company's requirements throughout Chicago. Our experts will guide you through the process from choosing the system to deciding what fields need to be indexed and searchable.
Record Nations Chicago will help you select a customized Document Management Solution that fits exactly what you need. We have locations in Chicago to serve you document management needs. To get started, fill out the form or give us a call at (312) 267-0571.
Record Nations Chicago Location
Record Nations Chicago
120 W Madison St #510
Chicago, IL 60602
(312) 267-0571
chicago@recordnations.com
Our normal operating hours are Monday-Friday from 8:00 AM to 5:00 PM
Record Nations Chicago proudly serves these cities and counties throughout the Chicago area:
Addison | Arlington Heights | Aurora | Bolingbrook | Carol Stream | DeKalb | Des Plaines | Downers Grove | Elgin | Evanston | Gary | Glenview | Gurnee | Joliet | La Grange | Kenosha | Michigan City | Mount Prospect | Naperville | Northbrook | Palatine | Schaumburg | Waukegan and More!