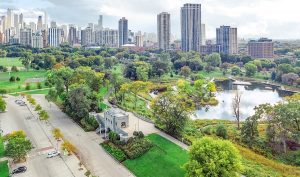 Documents will stay around as long as you need them. If you don't need them anymore, why not securely dispose of them? Keeping them around longer than needed actually increases your chances of having the information stolen. Secure document shredding is key to getting rid of old or already scanned documents.
Record Nations can help you with every step of the document management process which should include shredding and destruction services. Since there is no use for documents that have reached their retention schedule or those that have already been scanned, so they should be properly discarded.
Our Document Shredding Services
Record Nations will help you find the right shredding service to complete your disposal for your project. We even offer two types of shredding services including mobile shredding and offsite shredding.
Set up a program to provide weekly, monthly, or annual shredding services
Shred your documents after you scan them
Manage and dispose of inactive documents that are past their specific required retention times
Clean up and dispose of non-critical documents in your storage room or file room before you start your scanning project or store your documents offsite.
Our Hard Drive Destruction Services
When you retire old electronics such as hard drives, it is important to take precautionary measures to dispose of them; rather than deleting and throwing them away. The device needs to be completely destroyed to make the data unrecoverable.
Record Nations Chicago offers several ways to dispose of your hard drive properly, including:
Hard Drive Shredding– Have your hard drives picked up in a secure bin and shredded into pieces that eliminate the chance of extracting data from the platters inside the drive.
Hard Drive Degaussing– Our local professionals use machines with high-powered magnets to scramble the information on your drives, making it impossible to recover or retrieve any files.
Hard Drive Crushing- We punch a hole and crush the drive, shattering the platters and making them completely unrecoverable.
Our local destruction companies offer a secure chain of custody as well as regularly scheduled pick ups.
Protect Your Information With Document Shredding & Destruction Services Today! 
Get started today with a destruction service by filling out the form or giving us a call at (312) 267-0571. After receiving your request, we will be in contact to connect you to a reliable provider in your area to help you complete your disposal of documents and files.
Record Nations Chicago Location
Record Nations Chicago
120 W Madison St #510
Chicago, IL 60602
(312) 267-0571
chicago@recordnations.com
Our normal operating hours are Monday-Friday from 8:00 AM to 5:00 PM

Record Nations Chicago proudly serves these cities and counties throughout the Chicago area:
Addison | Arlington Heights | Aurora | Bolingbrook | Carol Stream | DeKalb | Des Plaines | Downers Grove | Elgin | Evanston | Gary | Glenview | Gurnee | Joliet | La Grange | Kenosha | Michigan City | Mount Prospect | Naperville | Northbrook | Palatine | Schaumburg | Waukegan and More!