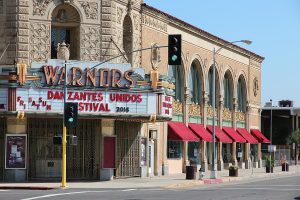 It's important to take care of patient medical records. This is for legal reasons as well as the well-being of your patients. Depending on the practice, the charts may need to be stored offsite or converted digitally.
Our network of professionals in California can help you with your document management project. Our providers offer secure, reliable, and compliant services throughout the entire process.
Preparing Medical Records for Scanning
Files need to be properly handled during storage and scanning projects. It's important to remain compliant with HIPAA and its privacy regulations.
Our medical record scanning is a simple, hassle-free process:
Fill out the form or give us a call at (559) 339-0572 with the details of your project so we can get an accurate quote. It's important to provide an estimate of boxes for the project.
A secure local scanning contractor will contact you shortly.
Each provider in your area will send you a customized quote based on your requirements.
Then, you select the provider that fits your needs best, and they'll start the scanning process.
Medical Records Storage Services
Using a medical records storage service will help you open up office space, increase productivity, and reduce the chance of medical records being lost. It's important to find a records storage facility that will be able to give you access whenever you need it.
Secure offsite medical records storage companies provide you with an easy way to back up and store critical patient files. You can even limit who has access to the files and set different levels of security to protect patient privacy.
Medical Records Custodian
Custodians of medical records can store physical copies in a secure storage facility or scan the documents and store them electronically using an EMR system. With either option, patient records must be readily available upon request. Failure to produce forms could result in fines or penalties.
California law requires patient files to be stored for at least seven years. Using a medical custodian takes the liability off of you or your practice. Hiring a company to manage your facility's medical records ensures you will remain in compliance and your past patients will continue to receive care and support. 
Record Nations can help you find a local provider to manage your records, release needed information and destroy the records after the retention period. 
Contact Us To Protect Your Patients' Medical Records Today
Call us at (559) 339-0572 or fill out the form for free quotes on services from local providers. We instantly connect healthcare providers with verified, ready-to-serve management companies in the area. Our network of reliable companies gives you competitive price options and high-quality services.
Record Nations Fresno Location
Record Nations Fresno
2621 Fresno St
Fresno, CA 93721
(559) 339-0572
Email: fresno@recordnations.com
Our hours of operation are Monday through Friday 8:30 to 5:30.
Record Nations proudly serves Fresno and these nearby cities:
Fresno | Reedley | Selma | Tulare