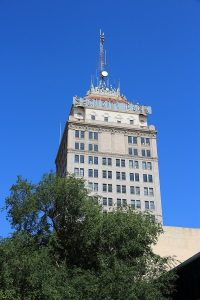 Document scanning is one of the first steps in a document management project. Record Nations can help assist in finding local companies that can help with many document conversion projects. Our partners have the tools and experience to complete your project quickly and efficiently.
We will be in contact with you within minutes to discuss your needs and connect you to local scanning companies.
How Document Scanning Services Work
Our partners use state-of-the-art equipment to scan your documents so the images are crisp, clear, and easy to manage.
Here's What Our Local Experts Can Help You Manage Your Scanning Project:
They remove bindings, clips, and spirals
Easily scan double-sided documents
They offer flexible indexing—they can index individual pages or a single document
They can use OCR technology to create editable text and perform redaction services
Your digital files can be configured in whatever format you need
They handle custom requests—just give the details when you request a quote
How Much Do Document Scanning Services in Fresno Cost?
The average price to scan one sheet of paper is 7-12 cents. However, this price can vary depending on where you are, how many papers you have to scan, and other services you may need.
It's critical to know the approximate amount of boxes you may have for the project, this is the best way to get the most accurate quote.
The Estimate of Your Project Depends on Several Factors
The type of scanning you are looking for (OCR, redaction, indexed, non-indexed, etc.)
The number of pages you have to scan
The time frame you need the project completed in
The systems you currently have and whether you need your new documents integrated
After the scanning portion, there is the question of what to do with the documents. We can help you figure this out along the way, whether you want to store or shred.
Get Started On Your Document Scanning Project With Record Nations
Call us at (559) 339-0572 or fill out the form for free quotes on services from local providers. We look forward to helping get your paperless office project started.
Record Nations Fresno Location
Record Nations Fresno
2621 Fresno St
Fresno, CA 93721
(559) 339-0572
Email: fresno@recordnations.com
Our hours of operation are Monday through Friday 8:30 to 5:30.
Record Nations proudly serves Fresno and these nearby cities:
Fresno | Reedley | Selma | Tulare