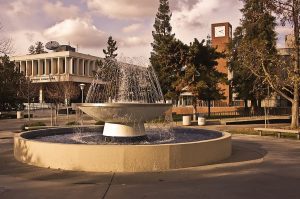 Documents can be stored physically as well as digitally in an online format. Record Nations can help you through the process of choosing the best solution for you. We will match you with a local records management company that can satisfy your needs at a reasonable price.
We have several partners in California who are all qualified and have years of experience to help you get your project done right. They can set you up with offsite storage or a cloud-based storage system, and even make sure your new system seamlessly fits with your old system.
Our Storage Options in Fresno
Some files require to be kept for a certain amount of time and there are some documents that you might not need regular access to. This is why offsite document storage is a good solution for those documents.
The documents will be available to you, but they will be out of the way and not take up office space. Documents are in secure, climate-controlled facilities that include retrieval services if you need quick access to certain documents.

We will help you scan, tag, and index every document, so electronic retrieval is easy.
Cloud services are flexible because they allow you to store your data on offsite servers. This helps to reduce costs and streamlines the document storage and retrieval processes.
Document management systems help improve efficiency and workflow, and reduce costs.
These systems allow for simple electronic document editing, file sharing, and document retrieval. make your business processes smoother by using electronic document management software.
Contact Us To Find The Right Storage Service For Your Business
Call us at (559) 339-0572 or fill out the form for free quotes on services from local providers. We are happy to answer all your questions and help you pick the right service today!
Record Nations Fresno Location
Record Nations Fresno
2621 Fresno St
Fresno, CA 93721
(559) 339-0572
Email: fresno@recordnations.com
Our hours of operation are Monday through Friday 8:30 to 5:30.
Record Nations proudly serves Fresno and these nearby cities:
Fresno | Reedley | Selma | Tulare