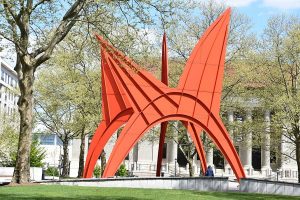 Advancing technology and on-demand culture has affected the medical field and the way patient care is handled. Modern demands require immediate access to medical data with quick retrieval of health information and stored files. Transitioning to a digital practice will help you keep up with demands while also staying in compliance with HIPAA standards.
Medical record scanning is the first step in converting your files to a digital format. Going digital will reduce the amount of physical storage you need, helping you to cut costs overall. For files that must be retained physically, we offer medical record storage. Our certified storage facilities are compliant and secure with around the clock retrieval options.
Record Nations Hartford will instantly connect you with trustworthy medical record scanning and storage providers in your area. We are committed to helping you stay organized, run efficiently, and giving you the ability to focus on patient care. Contact us by calling (860) 896-8422 or filling out the form to make the transition to a digital office today.
Preparing Medical Records for Scanning in Hartford
Record Nations Hartford partners with professional scanning companies that create clear, consistent images of your physical files. Once converted to a digital format, your files will be tagged and indexed to make them recoverable with a simple keyword search. Your digital files can also be easily integrated onto the Electronic Health Record System (EHR) of your choice.
Prepare for scanning by counting the number of files you plan on scanning. The number will help us plan for your project and give you an accurate price quote. Learn how to count your documents here.
Begin your medical record scanning project with these 3 steps:
Call us at (860) 896-8422 or fill out the form to request free quotes from Hartford-based providers. Give us the approximate number of records you would like to scan and the level of detail you want for each file.
Within minutes, several medical record scanning companies will contact you with competitive price options.
Select the company that best fits your needs and together you can start your scanning project.
Medical Records Storage Services
Move your bulky and unsightly filing cabinets out of the office with medical record storage services. Our offsite facilities will keep your files safe with constant monitoring, fire and flood protection, and climate control. We allow you to customize security levels for your team and offer physical and digital retrieval options as needed.
Digital storage is also available with cloud services to cover any additional storage needs. Call us at (860) 896-8422 or fill out the form to learn more about our medical record services and decide which services would best serve the needs of your practice.
Medical Records Custodian 
If a Hartford healthcare facility closes, a person or company is appointed as the custodian to manage the patient records. Connecticut state law requires medical records to be retained for at least 7 years. 
Custodians of medical records can store physical copies in a secure storage facility or scan the documents and store them electronically using an EMR system. With either option, patient records must be readily available upon request. Failure to produce forms could result in fines or penalties. Record Nations Hartford can help you find a local provider to manage your records, release needed information and destroy the records after the retention period.
Get Free, No-Obligation Quotes on Medical Record Scanning and Storage in Hartford
Record Nations will instantly connect you with verified medical record scanning and storage providers that have proven to provide high-quality services while maintaining HIPAA privacy compliance. Begin by requesting free quotes when you call (860) 896-8422 or fill out the form. Within minutes our partnering companies will contact you with price information.
Record Nations Hartford Location
Record Nations Hartford
21 Old Windsor Rd Ste B
Bloomfield, CT 06002
(860) 896-8422
hartford@recordnations.com
Our normal hours of operation are Monday-Friday from 8:00am to 5:00pm.
Record Nations also proudly offers our document management services to the following cities throughout the Hartford area:
Bristol | Cromwell | East Hampton | East Hartford | Ellington | Farmington | Middletown | Meriden | New Britain | Newington | Portland | Tolland | Vernon | Wallingford | Waterbury | West Hartford | Wethersfield | Windsor Locks