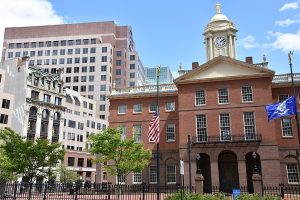 Poor document management practices in the workplace can cause hours of stress and turmoil, leading to unproductive use of your employees' time. Many companies are opting to manage their documents through a 3rd party. This can increase your office's efficiency, and even avoid any financial penalties that may be incurred from lost or misplaced documents.
Record Nations Hartford can help you find the right document storage provider that can appropriately collaborate with your organization's needs.
Our local providers are well-versed in starting your physical or cloud-based document storage systems, including management systems that are made to be compatible with any pre-implemented business software. With decades of experience, our professionals can guide you through your transition into a more productive workplace.
Document Storage Services in Hartford
Record Nations Hartford is here to connect you with a local Storage service provider to manage your document storage service. We also offer a complete line of Document Management Services—Click here to learn more.
An offsite records storage service is a great option to store or archive inactive records, personnel files, or confidential documents.
Not only do you save physical space from storing your records onsite, but your documents are securely stored in climate-controlled facilities with document retrieval services when you need them.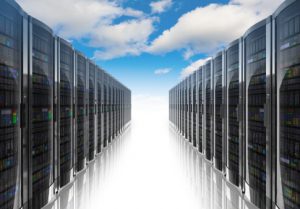 Storing and managing electronic documents is made easy using Record Nations Hartford and our network of local providers. Once your scanning is complete, your documents can be retrieved quickly and easily thanks to our tagging and indexing process.
Cloud services make the management and access of your documents much more convenient while saving physical space in your office. More workspace and faster document access equate to happier and more productive employees!
Our Hartford-based experts can find the most appropriate system that works with your existing business processes while making sure to have all the features that your organization requires to function at an optimal level.
A document management system can optimize workflow and increase your employee's efficiency and security by allowing your documents to be accessed wherever they are.
Electronic document management systems reduce the time it takes to manage, store, and re-file your documents. This allows for a far more productive workplace.
Get Free Quotes on Document Storage Services in Hartford
Record Nations Hartford is your resource for finding the proper document storage system for your business. Our experts can guide you throughout the transition process from choosing the right system to the service options available that your company requires. For free, no-obligation quotes from a local provider in just minutes, fill out the form or give us a call at (844) 320-6443.
Record Nations Hartford Location
Record Nations Hartford
21 Old Windsor Rd Ste B
Bloomfield, CT 06002
(860) 896-8422
hartford@recordnations.com
Our normal hours of operation are Monday-Friday from 8:00am to 5:00pm.
Record Nations also proudly offers our document management services to the following cities throughout the Hartford area:
Bristol | Cromwell | East Hampton | East Hartford | Ellington | Farmington | Middletown | Meriden | New Britain | Newington | Portland | Tolland | Vernon | Wallingford | Waterbury | West Hartford | Wethersfield | Windsor Locks