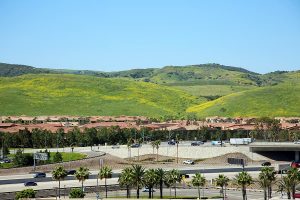 Record Nations Irvine provides full-service medical record scanning for hospitals, medical practices, and related businesses.
Our HIPAA and HITECH-compliant medical record imaging processes and medical record storage facilities can index, scan, or store large volumes of documents quickly at a reasonable price.
Preparing Medical Record for Scanning in Irvine
Our medical record scanning experts provide free quotes based on your specific scanning needs and the number of patient records or charts you have. Because these records are filled with personal health information (PHI), you must ensure that they remain private and secure at all times.
Our medical record scanning is a simple, hassle-free process:
Fill out the form or give us a call at (949) 383-4768 with the details of your project. Be sure to include the number of patient records you need to be scanned, along with the level of detail you need to maintain for each record.
A local scanning contractor will contact you shortly.
Each provider in your area will send you a customized quote based on your requirements.
Then, you select the provider that fits your needs best, and they'll start the scanning process.
Medical Records Storage Services
Using a storage service will help you open up office space, increase productivity, and reduce the chance of a record being lost. It's important to find a records storage facility that can give you access whenever you need it.
Secure offsite medical records storage companies provide you with an easy way to back up and store critical patient files. You can even limit who has access to the files. You can set different levels of security to protect patient privacy.
Medical Records Custodian
When an Irvine healthcare facility closes, a custodian is hired to manage the patient records. Each state has different rules and guidelines for how long a record needs to be stored.
Custodians of medical records can store physical copies in a secure storage facility or scan the documents and store them electronically using an EMR system. With either option, patient records must be readily available upon request. Failure to produce forms could result in fines or penalties. 
Record Nations Irvine can help you find a local provider to manage your records, release needed information and destroy the records after the retention period.  
Get Free Quotes on Medical Record Scanning and Storage in Irvine Today!
To get started, fill out the form or give us a call at (949) 383-4768. Afterward, you will have free quotes from experts that can help you.
Record Nations Irvine Location
Record Nations Irvine
40 Tesla Suite B
Irvine, CA 92618
(949) 383-4768
irvine@recordnations.com
Our normal operating hours are Monday-Friday from 7:30 AM to 5:30 PM
Record Nations proudly services the following cities throughout the greater Irvine area:
Anaheim | Apple Valley | Beverly Hills | Burbank | Camarillo | Cathedral City | Chatsworth | Chino | City of Industry | Claremont | Corona | Costa Mesa | Culver City | Gardena | Glendale | Hemet | Hollywood | Huntington Beach | Laguna Hills | Laguna Niguel | Lancaster | Long Beach | Los Angeles | Manhattan Beach | Mission Viejo | Monterey Park | Murrieta | Newport Beach | North Hollywood | Ontario | Orange | Palm Springs | Pasadena | Riverside | San Bernardino | San Juan | Capistrano | Santa Ana | Santa Monica | Seal Beach | Sherman Oaks | Simi Valley | Temecula | Thousand Oaks | Thousand Palms | Tustin | Valencia | Van Nuys | Ventura | Walnut | Westminster | Whittier | Winchester | Woodland Hills