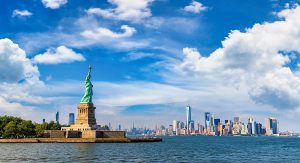 Manhattan Document Scanning Services
If you want to convert your office to a paperless system, then one of the first steps is to schedule a document scanning service.
Our experience in scanning documents allows us to find you an expert in your local area. Our professionals can reduce the time it would take for you to scan all of the documents yourself.
How Do Document Scanning Services Work?
Record Nations can help you quickly and securely scan all your documents to transfer them to an electronic image. Our scanning produces high-quality images that are easily indexed and digitally stored in the storage system of your choice
Regardless of the size, we can scan it. We offer two types of scanning services, offsite and mobile. Our offsite scanning is done very securely, but if you prefer to watch, we do offer mobile scanning where the scanning will come to you.
Below are some of the questions we start by asking:
Do you have documents that are single or double-sided? Let us know which side goes first.
Do you want to include Optical Character Recognition (OCR) with your scanning?
Do you need your documents indexed? Or just certain pages?
How do you want your files delivered? We will send them according to the media of your choice.
How Much Do Document Scanning Services in Manhattan Cost?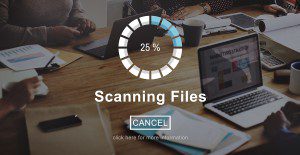 On average the industry prices for document scanning cost anywhere from $0.07-$0.12 per page. This price can fluctuate based on how many documents you have, the services you want to do as well as your location in Manhattan.
The estimate of your project is dependent upon several factors such as:
What kind of scanning are you looking for (OCR, redaction, indexed, non-indexed)?
How many pages do you need to scan?
What is the period you're expecting to start and complete the project?
What systems do you currently have, and do you want these documents to work with/in that system?
Keep in mind that Record Nations also offers document storage as well as document destruction services if you no longer need them after they have been scanned.
Go Paperless With Document Scanning Services in Manhattan Today!
Record Nations Manhattan offers a variety of professionals who are experts in document scanning services. To get started with your project today, give us a call at (917) 790-0819 or fill out the form. We are happy to answer any questions you have so you can start right away.
Record Nations Manhattan Location
Record Nations Manhattan
332 Bleecker St
New York NY 10014
(917) 790-0819
manhattan@recordnations.com
Our normal operating hours are Monday-Friday from 8:00am to 7:00pm and Saturday 9:30 AM to 5:00 PM.

Record Nations proudly serves these cities throughout the Manhattan area:
Bedford | Bronx | Brooklyn | Chester | Englewood | Great Neck | Greenwich | Jersey City | Lakewood | Newark | Queens | Stamford | Yonkers