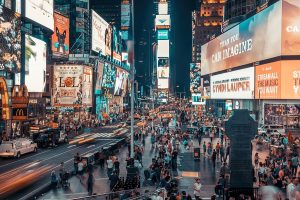 Manhattan Medical Records Management
The healthcare industry is ever-evolving with technological advances and increased demand for accessible patient care. Digitizing your medical records will help you keep up with advances and maintain privacy protection for your patients.
Record Nations offers medical records scanning and medical records storage to help organize and store your medical records. We comply with HIPAA and HITECH privacy regulations to keep you protected while giving you easy accessibility and increasing efficiency while you work.
Preparing Medical Records for Scanning
Professional medical records scanning helps you make the transition to a digital practice. Our expert scanning providers specialize in creating clear, accurate images of your patient charts and medical paperwork. We scan all kinds of documents of many sizes and specifications.
With digital files, you will be able to seamlessly integrate your information into the Electronic Health Record System (EHR) of your choice. We will guide you through the process and take the stress out of going paperless.
Prepare your files by counting the number of documents you will be scanning. For tips on how to count your documents, click here. 
Follow these simple steps to get started on your medical record scanning project today:
Begin by calling us at (917) 790-0819 or filling out the form to request free quotes on local medical record scanning services. Include the approximate number of records you would like to scan and the level of detail you want for each file.

Within minutes, several Manhattan-based scanning companies will contact you with competitive price options.

Select the company that best fits your needs and together you can begin your scanning project.
Medical Records Storage Services
Offsite storage offers advanced protection for your medical records while not in active use. We protect your medical files from loss, theft, and damage with our advanced security features and provide document retrieval options whenever needed.
Cloud storage is also available for your digital storage needs. We provide compliant storage that is secured with encryption and two-factor authorization. Tracking, managing, and storing your record is simple with Record Nations.
Medical Records Custodian
Healthcare facilities close for a variety of reasons. When a Manhattan practice closes, a custodian must be appointed to manage the patient records. In New York, medical records must be retained for a minimum of 6-9 years.
Custodians of medical records can store physical copies in a secure storage facility or scan the documents and store them electronically using an EMR system. With either option, patient records must be readily available upon request. Failure to produce forms could result in fines or penalties.
Record Nations can help you find a local provider to manage your records, release needed information and destroy the records after the retention period.
Get Easy Access To Your Patients' Medical Records Today!
Our services will help you simplify the management process, allowing you to focus on providing high-quality patient care. Call us at (917) 790-0819 or fill out the form to begin medical records scanning and storage service in Manhattan today.
Record Nations Manhattan Location
Record Nations Manhattan
332 Bleecker St
New York NY 10014
(917) 790-0819
manhattan@recordnations.com
Our normal operating hours are Monday-Friday from 8:00am to 7:00pm and Saturday 9:30 AM to 5:00 PM.

Record Nations proudly serves these cities throughout the Manhattan area:
Bedford | Bronx | Brooklyn | Chester | Englewood | Great Neck | Greenwich | Jersey City | Lakewood | Newark | Queens | Stamford | Yonkers