Document Management in Monterey
An organized document management system is the key to running a successful business. Organized files, privacy protection, and secure storage make it easier to complete your job without worry that your information is at risk. Our proven solutions will simplify your document management tasks and enhance workflow throughout your organization. 
Record Nations Monterey looks forward to working with local businesses to improve productivity and efficiency in the workplace. Our experienced providers will assist you with each step in the document management process including scanning, storage, and destruction. Our services help to reduce costs and improve customer relations with efficient communication and reduced turnaround time.
Call us at (831) 219-4018 or fill out the form to begin services right away. We will connect you with multiple providers that offer competitive pricing and high-quality document management services. You will be able to compare prices and select the company that works best for your organization.
Secure Document Scanning and Storage in Monterey
Monterey Document Scanning Services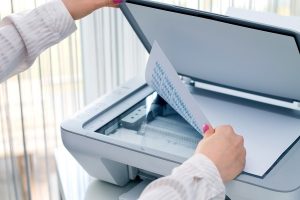 Professional scanning services take the stress out of transitioning to a paperless office. We specialize in quick conversion projects to get your new system up. We will assist you with the preparation process and create clear, accurate files that can be easily organized, better managed, and quickly retrieved.
Monterey Document Storage Services
Physical document storage can take up lots of valuable space in your home or office. Moving your files offsite will increase security and open up your space for better purposes. Our storage facilities protect your documents with climate control, disaster protection, and 24/7 monitoring. We reduce the risk of loss, theft, and damages to your files while maintaining accessibility as needed.
Monterey Document Destruction Services
Shredding and hard drive destruction services protect your information from being accessed, stolen, and misused. We use effective techniques to destroy physical documents, hard drives, and other media containing your digital files. Hard drive and paper shredding services are a secure and effective way to destroy confidential data.
Monterey Medical Record Scanning and Medical Records Storage
Medical record scanning begins the transition process by converting your patient charts to a digital format. Private health information will be protected by safe handling and HIPAA compliance.
Medical record storage is available for files that need to be retained physically. We will move your documents offsite to a protected local facility. Our facilities are equipped to secure personal health information and maintain compliance for your practice.
Monterey Document Management Services
Document management systems (DMS) use software to simplify the document management process. Features like document directing, document tracking, and automated document maintenance make it easy to control your information and track progress. You and your team will be able to collaborate from anywhere and complete projects with ease.
Get Free, No-Obligation Quotes on Document Management Services Throughout Monterey
Document management services will improve efficiency and workflow for your organization. We have a variety of services that can be customized to fit your exact needs. Call us at (831) 219-4018 or fill out the form to learn more and connect with providers near you. We will send you free, no obligation quotes within minutes.
Record Nations proudly serves these cities near the Monterey area:
Carmel | Carmel By The Sea | Marina | Pacific Grove | Pebble Beach | Seaside