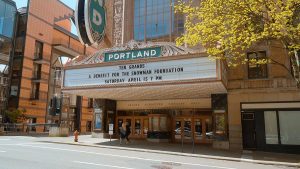 Piles of documents cause obstacles and obstructions in your office and Record Nations is here to save you from stubbing any more toes on those file cabinets.
Record Nations Portland offers document storage services for those documents that you do not want to throw away but don't want to take up any more space in your office. We offer physical storage, cloud storage, and software systems to make organizing your office that much easier.
We can help make your office less cluttered and more organized by storing those documents for you at a local facility that is secure and accessible. Take those inactive records, personnel files, and confidential files and let Record Nations store them in a climate-controlled facility. The documents will be safe and available to you at any time you may need to access them.
Cloud storage allows businesses the ability to access and share sensitive data quickly and easily. All company data is backed up regularly via an internet connection rather than a physical hard drive. Cloud storage is a great option for companies that have a lot of freelance or offsite employees. It makes sharing and accessing the information available 24/7.
Document Management System Software will provide you with security, accessibility, and organization. This software will make it easy for any business to quickly reference or retrieve a document instead of looking through dozens of filing cabinets. All your documents are accessible with a simple keyword search, so if someone calls with a question refereeing to a certain document you can find it within seconds instead of having them waiting on the phone while you search around the office.
Get Free Quotes on Document Storage in Portland and Oregon Today!
Professionals are standing by to assist with your document storage project. Get your free quote within minutes by calling (503) 303-2778 or filling out the form!
Shred Nations Portland Location
Record Nations Portland
25 Nw 23rd Pl Ste 6
Portland, OR 97210
(503) 303-2778
portland@recordnations.com
Our normal operating hours are Monday — Friday 8:00 AM to 6:00 PM and Saturday 10:00 AM to 5:00 PM
Record Nations Portland is proud to serve Portland and the surrounding neighborhoods and cities, including:
Arbor Lodge | Beaverton | Boise | Collins View | Greshamv | Happy Valley | Hills Dale | Irvington | Kenton | Lake Oswego | Laurelhurst | Metzger | Milwaukie | Montavilla | Oak Grove | Overlook | Portsmouth | Raleigh Hills | Richmond | Rockwood | Roseway | Salem | St. Johns | Sunnyside | Tigard |  | Tualatin | Woodstock