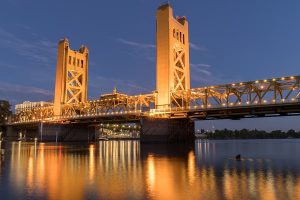 Documents that have passed their expiration date should be discarded to make room for new, necessary documents. Before you toss your old files into the dumpster, consider destroying them to keep your private information safe.
There are federal and California state laws that require the responsible disposal of personal or private information of customer and employees. Our professionals in Sacramento County put your security first.
They have the tools and equipment to make your file destruction project swift and secure. You can call us at (916) 438-3055 or fill out the form to learn more.
Sacramento Document Shredding Services
We can send a mobile shredding to you or pick up your documents and shred them at a secure offsite facility. Our professionals will:
Schedule shredding services at weekly, monthly, or annual intervals
Shred your files once they've been scanned
Shred files past their retention date
Shred expired files from your storage room before you start your scanning project, or store them offsite for you
The best way to ensure the safety of your private information is to shred your files before they end up in the wrong hands.
Hard Drive Shredding and Degaussing in Sacramento, CA
The only way to keep information on electronic devices safe is to physically destroy the product. Deleting files is not enough—hackers can still access private information.
Services vary, but any of the following techniques will completely destroy your information:
Hard Drive Shredding – There are special, industrial strength shredding machines made to handle electronic devices and shred the parts to bits.
Hard Drive Degaussing – Machines with high powered magnetics can be used to scramble the information on your hard drive, making it completely unreadable and useless to a potential hacker.
Hard Drive Crushing – A hole is punched through the middle of your hard drive effectively shattering the platters and destroying your information for good.
Every one of our partners makes your security their priority and will send you a certificate of destruction outlining the process and ensuring it was done correctly. Get free quotes on hard drive destruction services today!
Get Free Quotes on Document Destruction Services in Pima County
If you need secure document destruction, but don't see what you are looking for here, give us a call at (916) 438-3055 or fill out the form. Our destruction experts will be happy to talk you through your options, and get you several free quotes from local providers.
Record Nations Sacramento Location
Record Nations Sacramento
6624 Florin Rd
Sacramento, CA 95828
(916) 438-3055
sacramento@recordnations.com

Our hours of operation are Monday-Saturday 10:00 AM to 6:00 PM.
Record Nations proudly serves Sacramento and the following nearby cities:
Arden-Arcade | Carmichael | Citrus Heights | Davis | Elk Grove | Fair Oaks | Florin | Foothill Farms | Gold River | Laguna West-Lakeside | La Riviera | North Highlands | Orangevale | Rancho Cordova | Rio Linda | Rosemont | Roseville | West Sacramento | Woodland