Document storage can help you free up space in your office and keep your information protected and organized. Unorganized files also make searching for a document annoying and time-consuming. 
Record Nations Stamford is here to help you prevent hassle with our document storage services. We provide secure document storage options for your business that comply with rules and regulations. Our document storage experts can help you decide the management system or offsite storage option that is best for your business or office. 
If you are unsure of what service would benefit your business the most, please give us a call at (203) 836-8446 or fill out the form. We have knowledgeable representatives ready to answer your questions and connect you with local document storage providers.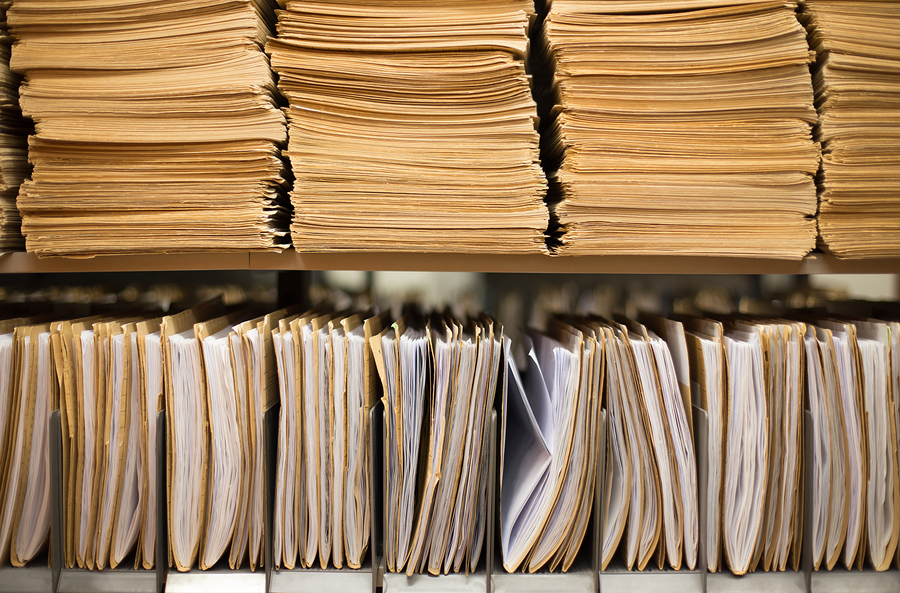 Physical document storage can make more room in your office by removing all of your documents and storing them at a secure facility. Your documents will be out of the way but you will still have complete access to them whenever you need.Not only will this free up space for better purposes, it will better protect your documents.
Our storage providers are familiar with and follow all federal and state privacy laws, keeping you in compliance. Your documents will be stored in a climate-controlled room with 24/7 security so you will never have to work about the condition or safety of your documents. 
Cloud storage and services offer unlimited storage and accessibility from anywhere. Storing and managing documents electronically is easy when you use Record Nations Stamford. We can help you scan, tag, and index all of your documents, making electronic retrieval easy. 
Documents are encrypted and safe so you can enjoy seamless collaboration on files stored in the cloud.
Document management systems eliminate the inconveniences an employee may face when working from home. It will enable remote access to the information from anywhere online, making the documents easier to access, edit, and transfer. You will also have complete control over who has access to what pages. 
Record Nations Stamford knows how important teamwork is to businesses, DMS will allow employees to work on documents at the same time. This will prevent errors, redundancies, and promote collaboration with a document management system. 
Get Free, Personalized Quotes on Document Storage Services in Stamford
Whether you have paper or digital documents, Record Nations Stamford has a storage solution for you. Give us a call at (203) 836-8446 or fill out the form for more information and free price quotes on your project. 
Record Nations Stamford Location
Record Nations Stamford
39 Belden St
Stamford, CT 06902
(203) 836-8446
stamford@recordnations.com
Our operating hours are Monday-Friday from 8:30 AM to 5:00 PM.
Record Nations proudly serves these cities near the Stamford area:
Darien | Greenwich | Manhattan | New Canaan | New Haven | Norwalk | Port Chester