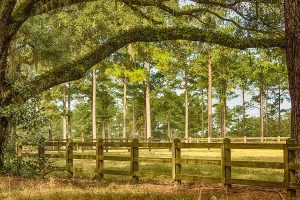 Destroying your documents not only protects your confidential business and customer information, but it will help free up space in your office. We offer several different types of document destruction to help you keep your private information private.
Every destruction technique follows all federal and Florida information privacy guidelines. Here are a few of our top destruction services—to learn more give us a call at (850) 909-3001.
Document Shredding Services in Tallahassee, FL
Record Nations Tallahassee will help you find the shredding provider in Leon County who can best meet your needs, whether you require onsite shredding or offsite services. Our partners will:
Set up a program to provide weekly, monthly, or annual shredding services
Scan your documents before you shred them
Shred documents past their retention schedule
Clean out and shred old documents before you start your scanning projects, and store the files you need to keep
Hard Drive Shredding and Degaussing in Tallahassee
Simply deleting files off of a hard drive does not make that information inaccessible to thieves. The only way to ensure data stored electronically is gone is to physically destroy your device.
Record Nations Tallahassee partners with FL providers who use several techniques to destroy hard drives:
Hard Drive Shredding – Hard drives can be sent through an industrial shredder. The process is similar to how paper is shredded, and your hard drives are shredded to unrecoverable bits.
Hard Drive Crushing – A hole is punched into the center of the hard drive, effectively shattering the platters and making them completely unreadable.
Hard Drive Degaussing – Machines containing high-powered magnets are used to scramble the data on your hard drives making the information indecipherable.
Get Free Quotes on Document Destruction Services in Tallahassee
We will match you with a provider who offers exactly what you need. Call us today at (850) 909-3001 or fill out the form to get free quotes from providers in your area.
Record Nations Tallahassee Location
Record Nations Tallahassee
3551 Blairstone Rd #105
Tallahassee, FL 32301
(850) 909-3001
tallahassee@recordnations.com
Our hours of operation are Monday-Friday 8:00 AM to 6:00 PM and Saturday 10:00 AM to 4:00 PM.
Record Nations is proud to service Tallahassee and these nearby cities:
Bradfordville | Capitola | Capps | Centerville | Cody | Felkel | Fort Braden | Greensboro | Gretna | Havana | Hillardville | Hinson | Lloyd | Meridian | Miccosukee | Midway | Perkins | Quincy | Sawdust | Scotland | Wakulla Springs | Wetumpka | Woodville