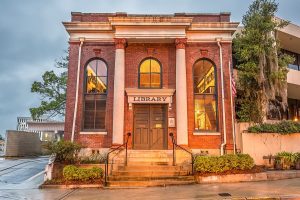 Record Nations partners with high-quality document storage experts across Florida, and will match you with a service option that meets your project and budget needs.
Whether you have physical files or digital files that need to be managed, our experts can help. We will connect you and get you free quotes today!
Our Document Storage Services in Tallahassee
We offer highly secure, climate-controlled offsite storage so you can keep your files without taking up office space.

Our partners offer cloud storage options for digital files that can easily expand as your business grows.
Cloud services offer flexibility as documents can be accessed from anywhere. This eliminates costs and allows the business workflow to run smoothly at all times.
As businesses moved online demand for better document management software was created. There are now several options that offer flexible features and organizational strategies to help optimize workflow and increase both productivity and security.
Our professionals will help you choose the best option for your needs and get the entire system implemented flawlessly.
Get The Right Document Storage Service For Your Business Today!
Contact us today to be connected to several providers in your area. Call us at (850) 909-3001 or fill out the form on the page. Within minutes, you will have several customized quotes.
Record Nations Tallahassee Location
Record Nations Tallahassee
3551 Blairstone Rd #105
Tallahassee, FL 32301
(850) 909-3001
tallahassee@recordnations.com
Our hours of operation are Monday-Friday 8:00 AM to 6:00 PM and Saturday 10:00 AM to 4:00 PM.
Record Nations is proud to service Tallahassee and these nearby cities:
Bradfordville | Capitola | Capps | Centerville | Cody | Felkel | Fort Braden | Greensboro | Gretna | Havana | Hillardville | Hinson | Lloyd | Meridian | Miccosukee | Midway | Perkins | Quincy | Sawdust | Scotland | Wakulla Springs | Wetumpka | Woodville