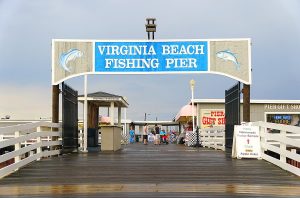 If you find yourself with retired documents that need to be properly destroyed, Record Nations Virginia Beach can help. We offer document destruction services to ensure your information never gets into the wrong hands.
Record Nations can help you manage every step of your document management plan, which should always include document destruction.
Our Document Shredding Services
Record Nations will help you find the right shredding service for your company needs. Listed below are a few of the services we can help you with:
Set up a program to provide weekly, monthly, or annual shredding services
Shred your documents after you scan them
Manage and dispose inactive documents that are past their specific required retention times
Clean up and dispose of non-critical documents in your storage room or file room before you start your scanning project or store your documents offsite.
After you choose the service that is best for you we can come to your office and shred your documents on your curbside or transport your documents to a secure shredding facility.
Our Hard Drive Destruction Services
Hard drives can contain tons of valuable information even after you wipe the drive clean. Hackers are capable of recovering deleted information, putting you and your company at risk of a data breach.
Because of this you need to ensure your hard drive is completely destroyed and unrecoverable, and the only way to do that is to have your hard drive properly destroyed by a shredding company.
Record Nations Virginia Beach offers several ways to dispose of your hard drive properly, including:
Hard Drive Shredding – Have your hard drives picked up in a secure bin and shredded into pieces that eliminate the chance of extracting data from the platters inside the drive.
Hard Drive Degaussing – Our local professionals use machines with high-powered magnets to scramble the information on your drives, making it impossible to recover or retrieve any files.
Hard Drive Crushing – We punch a hole and crush the drive, shattering the platters and making them completely unrecoverable.
Protect Your Data With Document Destruction Services Today!
Let us help you dispose of your documents securely and minimize the chance of critical files falling into the hands of identity thieves or your competitors. To get started with a free quote from a local provider today, fill out the form on this page or give us a call at (757) 378-6125. Within minutes of receiving your request, you will receive free quotes from experts in your area so you can select the contractor that fits your project and your office best.
Record Nations Virginia Beach Location
Record Nations Virginia Beach
5608 Virginia Beach Blvd Unit 101
Virginia Beach, VA 23462
(757) 378-6125
virginia-beach@recordnations.com
Our hours of operations are Monday – Friday 8:00 AM – 5:30 PM.
Record Nations proudly serves these cities throughout the Virginia Beach area:
Caroline | Charlottesville | Charles City | Chester | Chesterfield | Colonial Heights | Fredericksburg | Glen Allen | Gloucester | Goochland | Hampton | Hanover | Henrico | Hopewell | James City | Louisa | Midlothian | Newport News | Norfolk | Petersburg | Poquoson | Powhatan | Richmond | Spotsylpvania | Tappahanock | Virginia Beach | West Point | Williamsburg