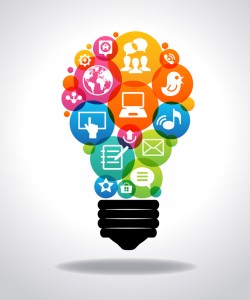 Every company has important records they must maintain. It doesn't matter what kind of company you operate, or what kinds of files you keep track of. With all of the advancements in technology these days, it is a very good idea to find a way to go paperless if you haven't already.
There are so many benefits to not having paper documents that it really is crazy to say no to making the change. What is the top software when it comes to your online documents though?  Are there options that will fit what your company requires?
Because the idea of going paperless blew up so quickly, there are a ton of different kinds of software that will help you manage your records. There are so many different features and it is important that you know what you need before you make a decision on what is best for your company.
Keep these things in mind when finding the top software for your company:
Figure out exactly what your company is looking for before you choose any kind of software.  Does your company need an appointment reminder?  Do you need extra backup security to protect your clients?
Look into different companies.  Each company will have multiple plans, but there are plenty of different companies that can help you find the perfect solution.
You don't want to rush this decision.  When it comes to your records, there really isn't any other aspect of your business as sensitive, and you would hate to rush into software that doesn't work for you.
Ask other similar companies what they use.  If you are a doctor's office and you are looking for certain features, you can almost guarantee that another doctor's office has the same type of needs and they could help you find the perfect option.
Ready to Install Records Management Software? Record Nations Can Help!
Different companies require unique services and customized options. No matter what type of business you are, there is a software management configuration that will help you manage your digital files better. Call us today at (866) 385-3706 or fill out the form on the right for free quotes. We will get back to you within minutes with several pricing options and will be happy to answer any questions you might have.