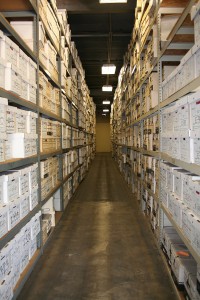 Have your important business files been taking up too much space in your office? Rather than allowing the amount of paperwork to take over, an offsite records storage facility is a great way to eliminate the stacks of paper from your space while still being able to retain paper copies of your documents.
Offsite records storage facilities are beneficial in other ways as well. Your documents will be kept safe in case there's a natural disaster. You'll be able to access and/or retrieve stored files at any time with a quick phone call to your facility.
It is important to find the storage facility that is going to work well with your needs, and figuring out which one to choose can become overwhelming when you don't know what to look for.
Which Records Storage Facility Do I Choose?
There are different companies that are able to handle your document management process for you. To help with your decision, here are a few factors to consider: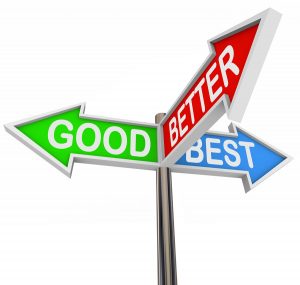 Barcode Tracking
You want a facility that will mark your records with a barcode label which can be used to track the location of your records and their retention times.
Rotation and Shredding
If you are going to need your files rotated on a regular basis, you need to make sure that your facility offers rotation services. And when records reach then end of their retention period, it is best that they are destroyed on site. This way, you can be confident that your documents will be properly handled without having to use any of your valuable time.
Climate Control
Over time, your files can become damaged if they are being stored in the wrong environment. Climate-controlled facilities will prevent this from happening, regardless of how long you are storing them.
Disaster Protection
Your records storage facility should be prepared for natural disasters so that you will have peace of mind in knowing that even if a hurricane or an earthquake occurred, your building will be able to handle the elements. A fire-suppressant system will also help ensure the safety of your records.
Reliability
You should know whether or not the facility offers 24-hour security and monitors who is allowed access to the facility. Make sure the facility you choose is one that you can trust, and you will never have to worry about whether or not your information is being properly maintained.
If you are searching for a better way to store your important business documents, an offsite storage facility can take care of everything for you. Record Nations can help get you connected with the best facility anywhere you are throughout the United States!
Receive a Free Quote on Offsite Storage Services in Minutes!
Your documents are an important aspect of your business processes. With over 30 years of experience, Record Nations can help you find the right storage facility for your needs. Your records storage solution is right here!
To get your personalized quote, simply fill out the form to the right or give us a call at (866) 385-3706. Our team of experts is prepared to answer any questions you may still have, and will get you connected with contractors in your area that will provide you with quotes on your offsite storage service.