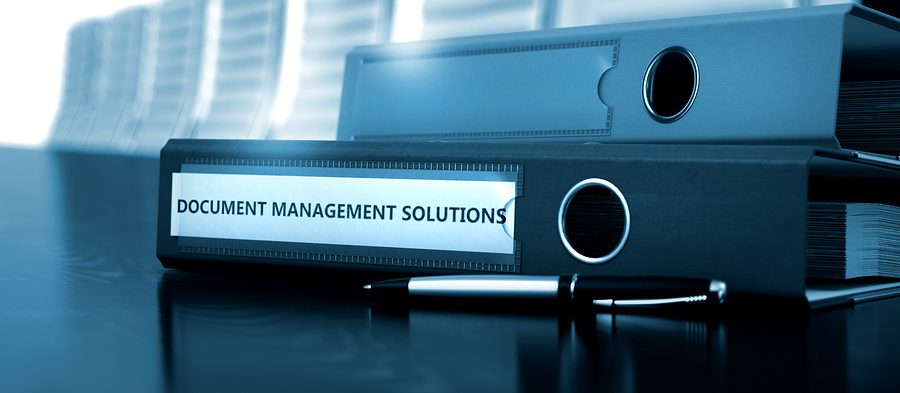 Your business works very similarly to the human body. They have countless moving parts that, when performed as designed, can allow them to execute many tasks.
Conversely, if one vital component of the body starts to fail, the rest of the body can follow, piece by piece.
Continuing with this analogy, the brain of the human body shares many of the same characteristics and responsibilities as your business' document management plan.
The brain is the primary driver for voluntary movements and actions controlling your limbs and other muscles. Damage to your brain or any of the connecting systems can mean loss of bodily functions.
Now back to why this is important to your business:
The foundation of all your business' information is stored in documents, files, and records, whether they be in physical form or stored digitally.
Any type of malfunction in this system can lead to problems for big problems for different departments of your business. And like the human body, one malfunctioning piece can steadily bring down the rest.
The Do's and Don'ts of a Business Document Storage
It's clear that a document storage system optimized for your business is critical to keep your operations running efficiently, but it may not be clear how to choose the right program.
Here are a list of do's and don'ts when it comes to choosing a document storage system:
DO
choose a system that can easily be implemented into any current software

make sure the new system can adapt to your growing business

make sure the new system meets any regulations required by your industry

plan a way for your business components to best communicate with each other

consider off-site storage facilities to hold any files that are not needed day to day

use a cloud or server-based system if needing to collaborate on projects with others or need access to your documents on-the-go

get multiple quotes to make sure you are getting the best possible prices for your new system
DON'T
choose a system that isn't scalable

go with the first document management system that you come across. Shop around!

choose the simplest system. Many systems are often too simple and may have security vulnerabilities.

wait too long to implement a new system. The sooner you get the process started, the faster your business can start operating optimally.

be afraid to ask lots of questions! Learn all you can and find the best system for you!
In the video below, you can learn more about the benefits of a document management system and some key components to consider when choosing the program for your business:
Document Storage Services to Consider
Whether your business is being overrun with documents that you hardly use or you want a digital document management system that can help your business run more productively, Record Nations has the service that can fit your needs.
Physical, off site storage services are available to take your physical documents and store them in a climate-controlled, secure facility. There are many options available that can customize this service to your business needs, including document scanning to convert your files to electronic for constant access or document retrieval services when you need them.
Record Nations also offers cloud storage services to keep your available to you and your colleagues anytime or place there is an internet connection. All information is encrypted, ensuring that your files remain secure.
An electronic document management system (DMS) is a great way to keep your files accessible to all employees, by storing them on an in-house server. This still gives you the benefits of a cloud service but adds an additional layer of security. Different levels of access can be granted to your staff, along with many other customizations.
Get Free Quotes on Document Storage from Record Nations
Record Nations works with a network of local, document storage services that have years of experience in optimizing businesses with a document management strategy, proven to succeed. We offer you free quotes from these services based on your location to find the best deals on secure and efficient systems to choose from.
To get started, fill out the form on the right or give us a call at (866) 385-3706.