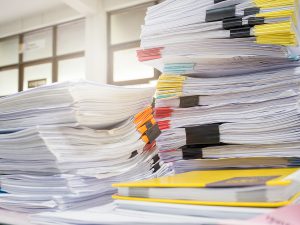 Although traditionally stored and managed by companies in filing cabinets and storage closets in offices and workplaces, additional document storage methods like off site facilities have emerged to provide more efficient ways to optimize workflow and heighten document security during their storage.
Other alternatives like digital document storage strategies are also continuing to rise and provide even more methods for businesses to consider, and many come with their various advantages and differences to factor into decisions on how best to store company information.
So how to decide which best suits your needs? Here, we take a closer look at the most common strategies and services businesses utilize for storing documents, providing a breakdown on the different options and factors to keep in mind with each in order to give businesses a better idea of what document storage strategies can offer them the most benefit.
Hard-Copy Records Storage Strategies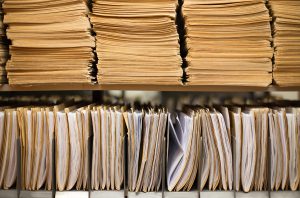 When it comes to hard-copy records storage, documents are often stored in filing cabinets that are tucked in office corners or kept in storage closets when there are larger document inventories to manage.
Although a cheap and easy way for storing documents, managing records on site comes with some caveats and issues to keep in mind, such as how to protect documents while optimizing workflow and cutting down on costly processes.
As a result, alternative options to on site document storage—such as storing them at an off site facility—can often have more appeal for document management plans out of consideration for their ability to provide answers to the questions on site storage raises without needing to sacrifice anything that managing in-house offers.
A prime example of this lies in the security concerns that on site storage strategies can bring. Sensitive information and documents kept around the workplace have a greater chance for being lost or misplaced with other records. Furthermore, even when they are stored in locked filing cabinets, there's still chances for fire danger or theft during a break-in.
By storing these documents using an off site records storage facility on the other hand, these worries can be wiped away with one fell swoop. Off site storage locations provide locked and climate-controlled facilities and usually have 24-hour surveillance to ensure documents are protected.
Another key issue on site storage strategies can bring to a head is the cost of the office real-estate taken up by filing cabinets. At a certain point, it becomes an inefficient expense to keep documents in house when it comes at the cost of using the space for other productive purposes like an additional employee.
Storing these documents off site not only frees up office space and allows the space to be utilized for improving workflow, it also frees up employee time. Rather than leaving it to employees to store, retrieve, and re-file documents in a potentially large inventory, off site facilities help to streamline this by handling the process for businesses.
Offering 24/7 access to stored documents, off site facilities can provide record retrieval whenever it's needed, and once they're finished with it, the storage provider can just as easily re-file the document for quick retrieval later on—leaving the business with a larger time budget to put to a productive use.
Digital Document Storage Alternatives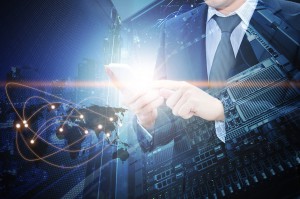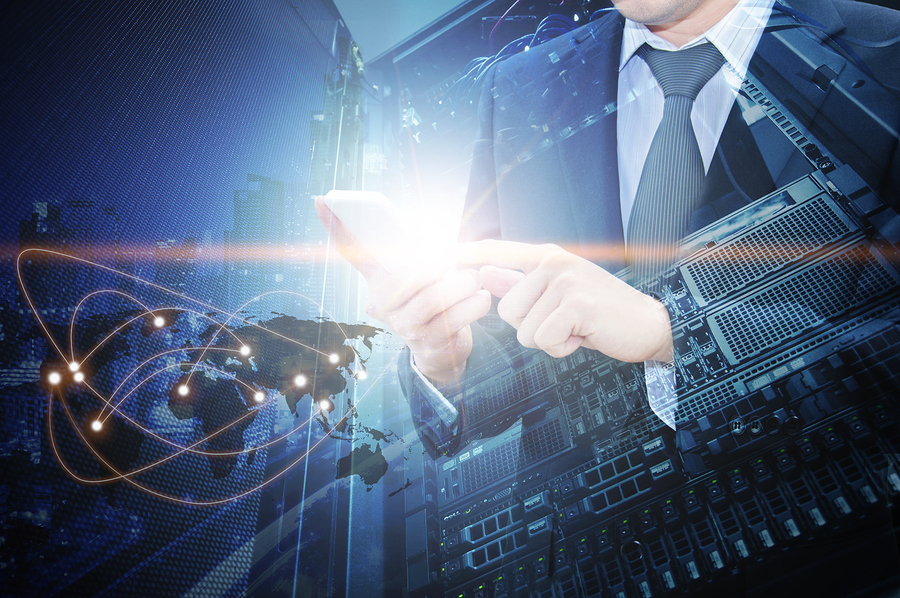 In recent years, new and steadily-improving technologies have opened up other document storage and management alternatives such as cloud storage platforms or electronic document management systems (DMS).
Compared to traditional records storage methods, digital options offer a variety of new storage capabilities—many of which revolve around improved accessibility and usability for information—and although cloud storage and document management systems have their differences, provide many similar benefits.
As before, one of the greatest advantages to these alternatives is their contributions to optimizing workflow. With both cloud storage as well as a DMS, necessary documents are able to be distributed more easily with the ability to quickly share digital copies, and additionally offer their users the benefits of being able add revisions to documents in real-time without creating duplicate copies.
Furthermore, the use of electronic document storage can help to significantly lower storage costs. Hundreds of thousands of documents can be stored on hard drives in digital formats, whereas a single filing cabinet for hard-copy documents holds far less.
On top of the fact that the cost of a filing cabinet itself can equal the cost of a hard drive, since the space just to store filing cabinets in is an additional expense by itself, digital document storage solutions can provide far more cost-efficient options.
When it comes to document security however, cloud storage services and document management systems do have differences for businesses to keep in mind.
Although a cloud storage system offers access to documents from anywhere as long as there's an internet connection, cloud storage is slightly less secure than document management systems, as they're managed online. When companies manage health records, legal documents, and other sensitive information, more secure strategies may be a better option.
Integrating a DMS entails tighter access restrictions, and unlike being hosted via internet, is managed in-house. By retaining control over document management, companies can implement security measures like multi-leveled encryption to boost their securities, and don't need to worry about maintaining the security of anyone or anything other than their own systems.
Larger companies and organizations managing massive libraries of sensitive information like hospitals often utilize document management systems given their improved securities and lack of reliance on an internet connection.
Regardless of the type of business though, it's important to weigh all document storage options against your specific information management needs in order to develop the best-suited document storage strategy for the company.
Looking for Document Storage Services to Suit Your Needs? Record Nations is Your Solution!
With a growing number of options for managing and storing records, businesses also have an ever-improving range of strategies for developing document storage and management plans that best suit their specific needs.
At Record Nations, we partner with a nationwide network of the top providers in document storage and management services ranging from hard-copy off site facilities to document management systems and cloud storage platforms—helping to provide companies with the services they need to keep their information secure and their business operating smoothly.
For more information or to get a free estimate on any of our available document storage and management services, just give us a call at (866) 385-3706 or fill out the form at the right of your screen to get free and competitive document storage quotes from providers in your area.
Additional Records Storage Resources
Document retention is one of the most crucial parts of a document management plan, as it helps to ensure compliance with state and federal laws as well as keep sensitive company information organized. Use this article to get more information on guidelines for various types of records and how to develop a document retention and destruction policy.