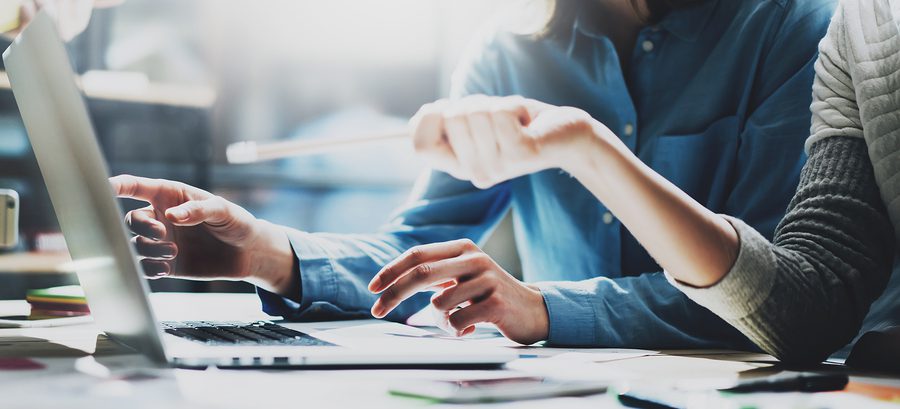 Modern organizations operate in a competitive, customer oriented world and need to be able to respond quickly and accurately to consumer inquiries. A key to being able to aptly service your customers is being highly organized and efficiently structured.
Document management and administration tasks are often undervalued, but here we take you through the value and absolute necessity of a well organized document management system, or DMS.
The Value of a Solid Document Management System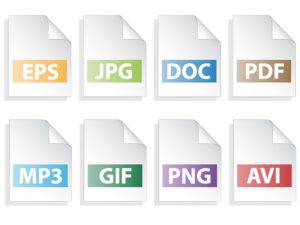 Document management can take many forms, but here we will focus on electronic document management systems (the management of digital files).
Organizations that store their data primarily electronically must have an organizational structure to their file storage process. Project names, document purposes, dates of creation and expiration, access level, and more all need to be documented so records are easy to locate, secure, access, and eventually delete.
Companies with multiple locations across the nation (or even the globe) should find these organizational practices especially important, as keeping everyone on the same page can keep a company from experiencing a disorganized data nightmare.
Plenty of thought, time, and effort should be put into designing your document management system with both the current and future needs of your business in mind.
Training employees on how to use the company document management system, restricting access to employees on an as needed basis, and constantly finessing and updating procedures when necessary will ensure a clean, organized, and easy to navigate document structure that will end up saving your company both time and money.
What Does a Reliable DMS Look Like?
Document management systems come in all shapes in sizes. You can find basic packages with minimal features, or extremely complex softwares that provide hundreds of unique services.
Basic Features of a DMS
Dashboard

Search functionality

Indexing

Version control

Access control

Integration

with existing software
Extra Features of a DMS
Customization controls

Enhanced search functionality

Conversion and integration of multiple file types

Redactions and document editing

Optical character recognition (OCR)

Workflow automation

Website portals

Mobile applications

Cloud based services

Much more
The needs of each company will vary. Depending on the services or products you offer you will find certain features benefit you more than others.
In the end, finding the best DMS solution for your company boils down to fit. Some companies will find certain features necessary while others find those same features excessive and confusing.
To find the right DMS for your organization, analyze and understand your needs and then look for a customized solution to help you get the job done as simply and efficiently as possible.
Document Management System Examples: How to Use a DMS Properly
Depending on your industry you will set up and use your document management system accordingly. Here are a few examples of how a DMS provides much needed clarity and organization at various entities.
Government Organizations
The right DMS will provide high levels of security and make it easy to restrict and allow access to certain users.

Government documents often contain sensitive information, so their DMS should allow for easy redaction.

Tracking and dating will be important in government files to see who accessed files and when they accessed them.

The ability to easily share, edit, and disseminate information will also be a top priority of a government agency DMS.
Legal Institutions
Availability of documents is important at legal firms, so cloud based storage and offline access might be key features for these institutions.

With thousands upon thousands of documents to manage an advanced keyword search functionality would be highly valuable.

The ability to easily manage, access, and convert multiple file types would also come in handy at these types of organizations.
Healthcare Organizations
Web portals and mobile apps are extremely important to the medical industry to allow patients access to their information.

Document tracking features increase accountability and security while maintaining regulatory compliance.

Having a centralized database so all doctors and nurses can quickly and easily access patient information is key.

The ability to handle various file types and easily share them across doctor networks is important for ease of use.
Why Use a DMS Management System?
Each company will use their DMS differently in order to best meet their unique needs, but the necessity of having some sort of system for managing digital files is clear.
Keeping your records organized, accessible, and secure should be a top priority at every organization. It helps keep confusion down, streamlines workflows, and provides a solid foundation for you company, allowing it to operate at peak efficiency.
The complexity of your DMS is ultimately up to you, but find a system that can meet your needs without over complicating the process. Having a steady foundation from the beginning will help your business grow smoothly and effortlessly.
Get Help from Document Management System Professionals Near You
Modern business management is tough, and choosing the right DMS for your needs can be tricky. We suggest consulting an expert before choosing and implementing your document management system.
Record Nations partners with records management professionals across the United States. Call us at (866) 385-3706 or fill out the form on the right and we will get you several quotes for free on professional document management system services in your area.