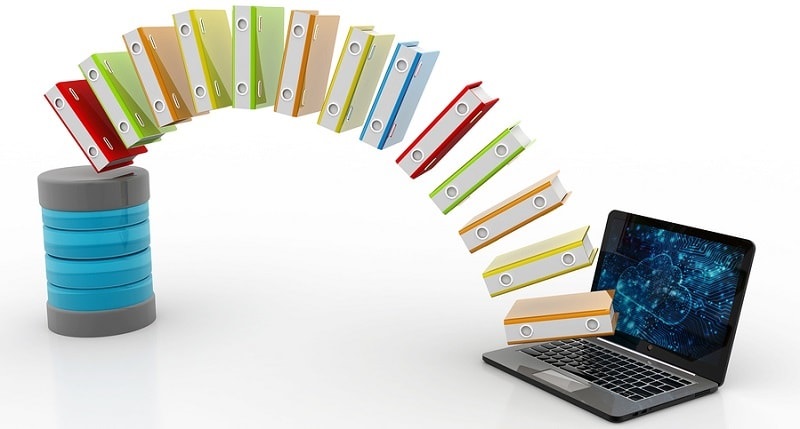 Are you the owner of a large business or organization? Do you have a monstrous amount of paperwork that needs to be maintained? Starting your own business in itself involves a lot of documentation. Let alone all of the records that you keep on file for future reference, such as client information, licensing, certifications, transaction receipts, and more. Creating some kind of record system is essential for your business to keep up.
Advancements in technology have brought about multiple options for any entity in need of a records management system. For some, sticking with a paper filing system is the most plausible solution. However, this option ends up using a lot of space over time.
For companies that have been open for several years, making the switch to an all-electronic solution is a large project. It could end up taking years to complete. Seems like a lose-lose situation, doesn't it? However, there is a win-win solution.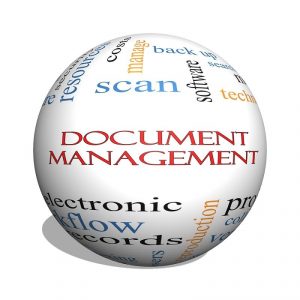 What Is a Hybrid Records Management System?
You don't have to decide between having only hard-copy records or an electronic document management system (DMS). A hybrid records management system allows you to utilize both paper and digital formats of your files.
With a hybrid record system, you keep some of your documents in a hard-copy format. The others, you scan and convert to a digital format. Hybrid management systems combine paper records with either a document imaging, server, or cloud-based electronic system.
Why Keep Paper AND Electronic Copies of Your Records?
There are several reasons that a business may prefer to keep paper copies of certain records. This includes ensuring that confidential information can only be found on one specific piece of documentation, easily being able to update the information contained, or simply because of ease of use. Everyone knows how to use paper. 
Electronic systems offer several other benefits that can help to improve the efficiency and security of your records. Maintaining electronic copies of your records keeps them protected in the case of a disaster at your location, makes searching for specific information much faster, and provides you with the option to limit access to certain data.
The benefit of using a combination of the two systems is to maximize your cost-efficiency. For records you rarely use, it doesn't make sense to pay to scan them. Therefore, it would be better to keep hard copies of them and store them offsite for less money.
What Is the Difference Between Each of the Electronic System Options?
There are a few different options when it comes to the electronic system that you will use alongside your hard-copy records. Here is how each one is different from the next:
Document Imaging — This option is the simplest form of retaining electronic copies of your records. Document imaging refers to the scanning of paper records to a single computer file, which is ideal for small businesses that need to open up more office space.
Server-Based DMS

— This system also scans your paper records to an electronic format, but rather than saving these files to a single computer, they are sent to a server that is shared between multiple computers within the same building. These servers allow multiple people to access the same information given the appropriate level of access.
Cloud-Based DMS

— Similar to server-based systems, a cloud storage system provides you with an increased level of access to your records. However, with cloud storage, your records are on an internet server. This means you can access the information from any computer in any location with an internet connection.
Determining which system is best depends on the size of your organization, as well as the product or service you offer. For example, a hospital or other medical practice may think twice about utilizing document imaging for the management of its records. This limits the accessibility of information.
Service Options That Will Improve the Conversion Process
There are a couple of services that will help to ease the transitional process. With day-forward scanning, you choose a date to start scanning in all of your records. Moving forward, any new documents received should be scanned into your system. This allows you to continue business-as-usual operations, scanning in older documents as needed.
Records storage facilities provide space for you to store any records you don't need regularly. There are document storage facilities that will maintain paper copies of your records and tape storage options that will save copies of your records onto backup tapes. As you sort through your documents and records, determine which ones might be best to store off-site.
Is a Hybrid Record System the Answer You've Been Looking For? Call Us Today!
If you're ready to make the switch to a hybrid system, Record Nations can take the headache out of the process. We offer customized solutions and competitive pricing to provide you with the most affordable option available.
To get started, take a minute to fill out the form or give us a call at (866) 385-3706. Within minutes of speaking with our agent, you will connect with local contractors in your area who will provide free, no-obligation quotes for your project.