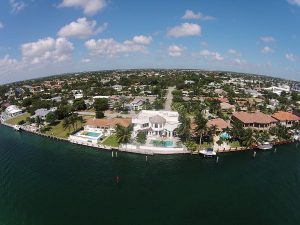 Get your business running more efficiently than ever with Record Nations' document storage services. We offer cloud storage, Document Management System Software, or physical storage.
Our services will give you the chance to open some office space, let your employees work from anywhere in the world, and allow you to edit, share and organize all your documents.
Our Storage Services in Boca Raton
Physical Document Storage
Thanks to Record Nations' physical storage facilities, your files can and will stay organized, safe, and accessible. Physical storage of your documents is perfect for when your company goes digital and you just need a place to store your documents but don't want them lingering around the office.
All those inactive files can live at our climate-controlled facilities. We understand that you may need those documents for whatever reason one day. The facilities will allow you full access whenever you may need to retrieve documents.
Cloud storage is the perfect opportunity for any company to become more efficient. All documents are at your fingertips and can be found with a simple keyword search. Cloud storage allows any employee to access information from anywhere they wish to work, all they need is an internet connection.
Simply scanning your documents, tagging, and indexing them will insert them into cloud storage exactly to your specifications.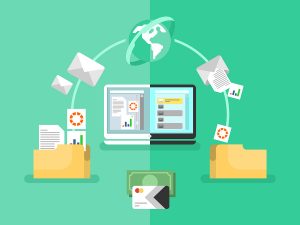 With document management system software, you are in control of clearance levels which means you decide who has access to what documents.
DMS also allows everyone to share and edit documents freely, you'll be able to see which edits were successfully made and correct any edits needed. Tracking any activity within a document has never been easier or as convenient.
Get Organized With Document Storage Services in Boca Raton Today! 
Our representatives are always eager to help connect you with Boca Raton's local document management service experts. We will provide you with a free quote within minutes when you call (561) 227-9560 or fill out the form on the page.
Record Nations Boca Raton Location
Record Nations Boca Raton
1609 NW 2nd Ave
Boca Raton, FL 33432
(561) 227-9560
boca-raton@recordnations.com
Our normal operating hours are Monday — Friday 8:30 AM to 5:30 PM
Record Nations proudly serves these cities throughout Boca Raton:
Boynton Beach | Coconut Creek | Coral Gables | Coral Springs | Dania | Deerfield Beach | Delray Beach | Fort Lauderdale | Hallandale | Hialeah | Hollywood | Key Biscayne | Margate | Miami | Miami Beach | Miami Gardens | Opa Locka | Pembroke Pines | Plantation | Pompano Beach | West Palm Beach