Whether its spring time, the New Year or just feel like you're overdue, the time to clean and organize is now! Gather all those filing cabinets, boxes and loose documents and call Record Nations, we will help you properly manage all those documents in an organized way.
We offer physical document storage, cloud storage and document management system software's to all contribute to getting your business as organized as possible.
Find out which document storage service will help your company progress the most by calling (704) 271-9818 or filling out the form.
Physical Document Storage in Charlotte
File cabinets are not eye appealing and most of the time are not organized. The idea behind file cabinets is a good one, but usually, documents are not put back where they are supposed to be or the filing cabinets are not big enough or convenient enough for them to benefit a business.
It's time to toss those filing cabinets and go to Record Nations for a physical document storage service. Our facilities are climate-controlled, secure, and accessible. All those inactive files can live in our facilities instead of the bulky filing cabinet taking up space in your office. The facilities can even set up a deal with you so you can access your documents whenever you may need.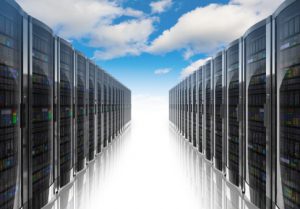 Cloud storage provides you with the opportunity of accessing your documents with a couple clicks of your mouse. No more hunting around your office for a certain physical document, with the cloud you can find that document in a matter of seconds.
All it takes is simply scanning your documents, tagging and indexing them, then boom, they're in your cloud and you can easily find them. This will give you more space in your office and save you time.
Document management system software connects your employees to documents, no matter where they are working from, no matter the time of the day, they have access whenever they need it.
You are also in charge of clearance levels which means you can change who can see documents whenever you like. When it comes to shared editing, sometimes it's difficult to tell who edited what when. With DMS you can see who last worked on the document and who it has been shared with. This helps with the progress and production of
Get Free Quotes on Document Storage in Charlotte and North Carolina Today!
Our representatives are always happy to help you connect with your Charlotte local providers and give you your free quote. Just call (704) 271-9818 or fill out the form to get the process started.
Record Nations Charlotte Location
Record Nations Charlotte
9716 Rea Rd
Charlotte, NC 28277
(704) 271-9818
charlotte@recordnations.com
Our normal operating hours are Monday-Friday from 9:00 – 6:00 and Saturday 10:00 – 4:00.

Record Nations proudly serves these cities throughout the Charlotte area:
Ballantyne | Boiling Springs | Charlotte | Concord | Conover | Cornelius | Dilworth | Forest City | Fort Mill | Gastonia | Hickory | Huntersville | Indian Trail | Lincolnton | Matthews | Monroe | Mooresville | Myers Park | Newton | Rock Hill | Salisbury | Shelby | Statesville | University City