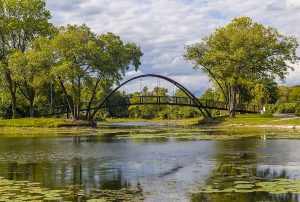 Now that your company has gone digital and is heading in a sustainable direction, it's time to decide what you'd like to do with your physical documents.
If physical storage is an unappealing option, Record Nations suggests document shredding. It's the best way to be completely sure that your document's information is untraceable and is being recycled to better the environment.
Our Document Shredding Services
Record Nations offers mobile shredding, offsite shredding, and hard drive destruction in Madison. No shredding project is too big for our experts and we look forward to working with your company to solve any shredding needs you may have. We can also assist you with:
Setting up an annual, monthly, or weekly shredding service
Shredding your documents after scanning
Managing and disposing of inactive documents that are past their specific required retention times
Cleaning up and disposing of non-critical documents in your storage room or file room before you start your scanning project or store your documents offsite.
Our Hard Drive Destruction Services
Hard drives can still contain information even after you think you've erased everything. Record Nations can ensure that all your hard drives are destroyed completely with zero chance of data recovery. Services we provide to dispose of your hard drive properly include:
Hard Drive Shredding- Contractors can pick up your hard drives in secure bins and shredded into pieces, eliminating the chance of extracting data from the platters inside the drive.
Hard Drive Degaussing- Local professionals use machines with high-powered magnets to scramble the information on your drives, making it impossible to recover or retrieve any files.
Hard Drive Crushing- We punch a hole and crush the drive, shattering the platters, and making them completely unrecoverable.
Protect Your Data With Document Shredding & Destruction Today!
Get your free quote within minutes, when you fill out the form or call (262) 368-5034. Our reliable partners are standing by ready to help you!
Record Nations Madison Location
Record Nations Madison
425 S. Lapham St Suite A
Oconomowoc, WI 53066
(262) 368-5034
madison@recordnations.com
Our operating hours are Monday-Friday from 8:00am to 5:00pm.

Record Nations proudly serves cities in the Madison area and throughout Wisconsin:
Cottage Grove | Door Creek | Fitchburg | Five Points | Kenosha | Madison | Middleton | Milwaukee | Monona | Racine | Riley | Shorewood Hills | Verona | Waukesha