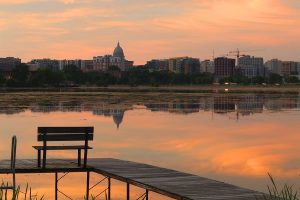 With basic filing systems, things can easily become misplaced or even lost, leaving you out of luck when it comes to finding that document. Record Nations can turn those basic filing systems into successful digital storage systems that will save you the hassle.
Record Nations offers physical document storage, cloud storage and services, and document management system software. We collaborate with some of the best document experts in the Madison area.
Our Document Storage Services in Madison
Physical Document Storage
Physical document storage is when we come to your office, pick up your documents, and then store them at an offsite, secure, and climate-controlled facility. Your documents are available to you whenever you may need them and our facilities can hold any number of documents.
The benefits of physical document storage are having those documents available if, unfortunately, your computers were to crash and the digital files become unavailable. Physically storing your files will also benefit your office space. Filing cabinets and boxes take up a lot of space that can be utilized in other ways, physically storing your documents will make it possible to free up that space.
Cloud Storage and Cloud Services 
Record Nations can scan, tag, and index your documents exactly how you've always wanted them organized and put them into cloud storage so you can access them anywhere anytime, and so can your employees. Cloud storage will allow you to have an organized office, free of clutter, and always know where your documents are.
Document Management System Software (DMS)
Document management system software will give employees access to documents whenever they please, and even when they are working from home.
DMS will solve the inconveniences of having to take the time to email, snail mail, or fax documents to employees not present at the office. DMS organizes your digital documents in a way that you can easily find them with a simple keyword search.
Find The Best Document Storage Service For Your Business Today!
Find out which documents storage system is best for you when you call (262) 368-5034 or fill out the form. We are happy to answer your questions so we can connect you to the best partner for the job.
Record Nations Madison Location
Record Nations Madison
425 S. Lapham St Suite A
Oconomowoc, WI 53066
(262) 368-5034
madison@recordnations.com
Our operating hours are Monday-Friday from 8:00am to 5:00pm.

Record Nations proudly serves cities in the Madison area and throughout Wisconsin:
Cottage Grove | Door Creek | Fitchburg | Five Points | Kenosha | Madison | Middleton | Milwaukee | Monona | Racine | Riley | Shorewood Hills | Verona | Waukesha