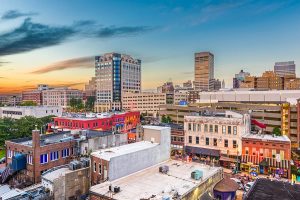 Properly shredding your documents is key to preventing any sort of identity theft. Record Nations has helped you turn all your documents into digital files, and now we can offer you document shredding and hard drive destruction services to ensure that you will not be the victim of identity theft.
Destroying all your documents will also open a lot of space in your office, filing cabinets, and messy boxes are no longer needed. Connect with your local document destruction service provider.
Our Document Shredding Services
Your items can be picked up and shredded at a secure offsite facility, or a truck with a built-in shredder can come to your location to shred onsite. We will help you:
Set up a program to provide weekly, monthly, or annual shredding services
Shred your documents once they're scanned
Dispose of inactive documents past their retention schedule
Clean up your storage room before you scan your files, and shred or store old files offsite
Our Hard Drive Destruction Services
Hard Drive Shredding- Contractors can pick up your hard drives in secure bins and shredded into pieces, eliminating the chance of extracting data from the platters inside the drive.
Hard Drive Degaussing- Local professionals use machines with high-powered magnets to scramble the information on your drives, making it impossible to recover or retrieve any files.
Hard Drive Crushing- We punch a hole and crush the drive, shattering the platters, and making them completely unrecoverable.
Protect Your Data With Document Shredding & Destruction in Memphis Today!
Get your free quote within minutes when you call (901) 201-5032 or fill out the form. Record Nations wants to help your company take the steps toward being more organized, productive, and sustainable. Our reliable partners are standing by ready to help you!
Record Nations Memphis Location
Record Nations Memphis
2809 Kirby Pkwy Suite 116
Memphis, TN 38119
(901) 201-5032
memphis@recordnations.com
Our normal operating hours are Monday-Friday 9:00am to 6:00pm and Saturday 10:00am to 3:00pm.
Record Nations Memphis proudly serves these cities throughout the Tennessee area:
Arlington | Bernalillo | Covington | Cooper Young | East Memphis | Germantown | Jackson | Nonconnah | Parkway Village | Winchester