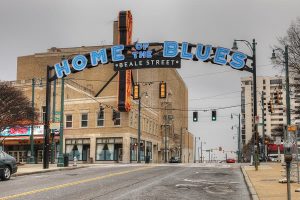 Record Nations services medical practices, hospitals, and many other healthcare-related businesses with medical records scanning and medical records storage. We protect the privacy of your private health information throughout the scanning and storage process to keep you in legal compliance while organizing and structuring your information.
We have a network of trusted scanning and storage providers in Memphis and throughout Shelby County. We recognize that the needs of each practice are different and our experts can help decide on the best services for your needs.
Preparing Medical Records for Scanning
Our full-service medical records scanning uses image processing to scan, index, and store large volumes of records quickly. We can convert many kinds of records including, but not limited to: patient charts, medical histories, prescriptions, lab results, and insurance information.
Once your digital files have been created, you will be able to seamlessly integrate them into your Electronic Health Record System (EHR). You will get much more use out of your EHR with digital files. Managing your files will become easier, faster, and more efficient.
Prepare for your medical records scanning project by counting the number of files you will need to scan. Learn more about counting documents here.
Begin scanning by following these simple steps:
Call us at (901) 201-5032 or fill out the form to request free quotes from scanning providers in the Memphis area. Include details about your scanning project like the number of records you would like to scan and the level of detail you want for each file.
Multiple medical record scanning providers will be in contact with you right away.
Review the price options, choose a provider that best fits your needs, and begin your scanning project.
Medical Records Storage Services
Medical records storage services can be used in conjunction with scanning or as a stand-alone service. We have reliable storage options that ensure your records will not be misplaced, stolen, or damaged. We give you access to your files at any time and offer physical or digital retrieval options for your convenience. You will maintain control over who can access your files and enjoy the added protection of professional storage.
Medical Records Custodian
Custodians of medical records can store physical copies in a secure storage facility or scan the documents and store them electronically using an EMR system. With either option, patient records must be readily available upon request. Failure to produce forms could result in fines or penalties.
Tennessee requires medical records and patient files to be accessible for at least 10 years.
Using a medical custodian takes the liability off of you or your practice. Hiring a company to manage your facility's medical records ensures you will remain in compliance and your past patients will continue to receive care and support. Record Nations can help you find a local provider to manage your records, release needed information and destroy the records after the retention period.  
Get Easier Access To Your Patients' Files Today!
Updating, tracking, and maintaining your patient files is easy with medical record scanning and storage services. Call us at (901) 201-5032 or fill out the form to get started today. We have a network of reliable partners in the area that are ready to help you!
Record Nations Memphis Location
Record Nations Memphis
2809 Kirby Pkwy Suite 116
Memphis, TN 38119
(901) 201-5032
memphis@recordnations.com
Our normal operating hours are Monday-Friday 9:00am to 6:00pm and Saturday 10:00am to 3:00pm.
Record Nations Memphis proudly serves these cities throughout the Tennessee area:
Arlington | Bernalillo | Covington | Cooper Young | East Memphis | Germantown | Jackson | Nonconnah | Parkway Village | Winchester