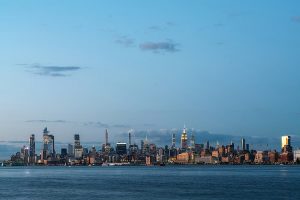 Once your documents have been scanned into digital files, it is important to have a plan to dispose of the physical copies. This not only helps maximize your document storage needs, but also limits your legal liability.
To keep your business secure, Record Nations New York will help you manage every step of your document management plan, including the document destruction process.
Listed below are a few of the destruction services we offer. If you have any questions or would like to learn more, please call us today at (917) 267-0239 or fill out the form on the page!
New York Document Shredding Services
Record Nations New York will help you find the right shredding service for your company's needs. our local contractors offer mobile shredding, where a medium sized project (less than 300 pounds) is shredded at your location as well as an offsite shredding service where a large project (over 300 pounds) is shredded at a secure facility. Our shredding companies can help your business:
Set up a program to provide weekly, monthly, or annual shredding services
Shred your documents after you scan them
Manage and dispose inactive documents that are past their specific required retention times
Clean up and dispose of non-critical documents in your storage room or file room before you start your scanning project or store your documents offsite.
Shredding services are one of the best methods of secure disposal for your documents and files containing sensitive information.
Hard Drive Shredding and Degaussing in New York
Don't just toss your hard drive into the nearest trash can after you have wiped the information. Hackers are capable of recovering information you thought was gone forever. To ensure your company is kept safe and protected from cyber criminals, you will need to hire a destruction service to properly destroy your retired electronic media.
Record Nations New York offers several ways to dispose of your hard drive properly, including:
Hard Drive Shredding– Have your hard drives picked up in a secure bin and shredded into pieces that eliminate the chance of extracting data from the platters inside the drive.
Hard Drive Degaussing– Our local professionals use machines with high-powered magnets to scramble the information on your drives, making it impossible to recover or retrieve any files.
Hard Drive Crushing- We punch a hole and crush the drive, shattering the platters and making them completely unrecoverable.
All of our local destruction companies throughout New York offer regularly scheduled pickups and a secure chain of custody.
Get Free Quotes on Destruction Services in New York
After completion of the destruction, our certified contractors will provide you with a certificate of destruction for verification that the shredding was done right and to ensure that it maintained a chain of custody. We can help your business today prevent your information from falling into the hands of identity thieves or your competitors.
Let us help you with a destruction service today. To get started with a free quote from a local provider, fill out the form or give us a call at (917) 267-0239.
Within minutes of receiving your request, you will receive free quotes from local providers so you can select the contractor that fits your project needs.
Record Nations New York City Location
Record Nations New York
459 Columbus Ave
New York, NY 10024
(917) 267-0239
newyork@recordnations.com
Our normal operating hours are Monday-Friday from 8:00am to 8:00pm and Saturday from 10:00am to 5:00pm.

Record Nations New York proudly serves these areas throughout New York City:
Astoria | Brooklyn | Bronx | Chelsea | East Village | Greenwich | Greenwich Village | Great Neck | Harlem | Hell's Kitchen | Jersey City | Long Island City | Lower Manhattan | Manhattan | Midtown | Newark | Queens | SoHo | Staten Island | Tribeca | Upper East Side | Upper West Side | Washington Heights | Williamsburg