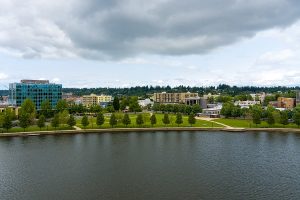 Medical records scanning and storage services help you go digital and store records for backup. Record Nations will assist you with professional scanning services and safe storage solutions for physical and digital records.
We can digitize all kinds of health information including medical histories, lab results, insurance information, and much more. We follow all privacy laws and regulations such as HIPAA and HITECH. Our well-trained professionals will help you get organized to meet retention dates, process paperwork, and protect patient information.
Preparing Medical Records for Scanning
We will help you through the process of preparing your files and use top-of-line scanning equipment to create accurate digital documents. Our partners will include indexing to keep you organized and give you quick search capabilities.
We can also assist you in transferring your files to an existing Electronic Health Record System (EHR) or customize a system just for you.
Begin your medical record scanning project in 3 easy steps:
Request free quotes from local scanning providers by calling (360) 707-7764 or filling out the form. Include the number of records you would like to scan and the level of detail you want for each file.
Within minutes, several medical record scanning companies will contact you.
Select the company that best fits your needs and together you can start your scanning project.
Medical Records Storage Services
Digital cloud storage and physical document storage services are available for medical records with Record Nations. Our compliant services protect your records from theft, loss, and damages.
You will have complete control over accessibility with custom security levels. We also have physical and digital delivery options available whenever you need to retrieve files.
Medical Records Custodian
Custodians of medical records can store physical copies in a secure storage facility or scan the documents and store them electronically using an EMR system. With either option, patient records must be readily available upon request. Failure to produce forms could result in fines or penalties.
Using a medical custodian takes the liability off of you or your practice. Hiring a company to manage your facility's medical records ensures you will remain in compliance and your past patients will continue to receive care and support. 
Record Nations can help you find a local provider to manage your records, release needed information and destroy the records after the retention period. 
Get Easier Access To Your Patients' Medical Records Today!
Record Nations prides itself on being able to improve organization and document management for businesses and medical practices across the country. We have many providers in Olympia and the surrounding areas. Call us at (360) 707-7764 or fill out the form to get started with our services today.
Check out more information on services for the medical industry in our articles section.
Record Nations Olympia Location
Record Nations Olympia
120 State Ave NE
Olympia, WA 98501
(360) 707-7764
olympia@recordnations.com
Our normal operating hours are Monday-Friday from 8:30am to 5:00pm, and Saturday from 9:00am to 12:00pm.

Record Nations proudly serves these cities throughout the Olympia area:
Auburn | Bainbridge Island | Bellevue | Des Moines | Duvall | Edmonds | Everett | Kirkland | Lake Forest Park | Lakewood | Maple Valley | Marysville | Mill Creek | Poulsbo | Puyallup | Redmond | Renton | Sammamish | Seattle | Silverdale | Tacoma | Tukwila | Woodinville