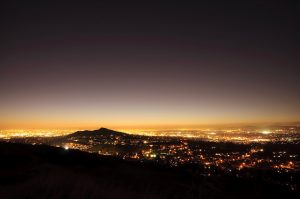 Large scanning projects can be overwhelming. Removing staples and clips, deciding how to label, organize, and index everything, and then physically scanning all of the paperwork takes valuable time and resources. A document scanning service makes this process as easy as possible.
If you are looking to scan papers at your Southern California office, our trained experts can help make the process simple and easy. We offer a variety of scanning services ranging in depth and scope, so you can find an option that suits your exact needs.
How Document Scanning Services Work
The three keys to a successful scanning project are accuracy, quality, and consistency. Our scanning services offer a secure way to scan your files at a fair price.
If you have 1 box or 1,000 boxes of paperwork that need to be scanned, our team of professionals will handle your job in a timely, efficient manner. Our providers use state-of-the-art equipment and will convert your documents quickly and correctly so you can start accessing them digitally in no time.
Here are the Aspects of a Scanning Project Our Team Can Help You Manage:
They remove any bindings and ensure your papers are ready to be scanned
They easily scan double-sided pages
Indexing can be done however you need it—as individual pages or one long document
Editable text and reduction services are available through OCR services
Completed scanning projects can be digitally formatted however you need
Custom projects are common—just tell us the details when you request a quote
How Much Do Document Scanning Services Cost?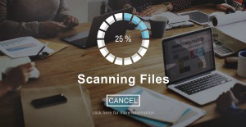 The average price for document scanning is about 7-12 cents per page, but this number varies based on where in Orange County you are, how much you have to scan, and the exact services you require.
There is a wide range of services when it comes to document scanning—files are in different formats and different companies have various levels of work they need to be done. We always suggest getting quotes from multiple local providers to ensure you are getting the best price in Southern California.
The estimate of your project depends on several factors:
How many pages do you have to scan?
What is the time-frame you're expecting to complete the project in?
What kind of scanning are you looking for (redaction, indexed, non-indexed, OCR)?
What systems do you currently have and do these newly scanned items need to integrate?
Don't forget about the final step in the process: document destruction. Once your materials have been scanned you'll need to decide what to do with them. Whether you choose to store them in your office, at an offsite facility, or have them shredded and tossed, we will help you find a solution.
Get Started On Your Scanning Project Today
Record Nations has spent decades teaming up with the best scanning companies in Southern California. We will connect you to our network partners for free and get you quotes on their services so you can choose the option that best meets your project and budget requirements.
Call us today at (949) 538-3955 or fill out the form and we will get you started on the path to a smooth document scanning process. We are happy to answer any questions you may have as well!
Record Nations Orange County Location
Record Nations Orange County
1927 Harbor Blvd Ste A
Costa Mesa, CA 92627
(949) 538-3955
orange-county@recordnations.com
Our hours of operation are Monday-Friday 9:00 AM to 6:00 PM and Saturday 10:00 AM to 4:00 PM.
Record Nations proudly serves Orange County and these nearby cities:
Anaheim | Costa Mesa | El Modena | Fountain Valley | Fullerton | Garden Grove | Huntington Beach | Irvine | Lake Forest | Newport Beach | Orange | Placentia | Santa Ana | Stanton | Tustin | Tustin Foothills | Westminster