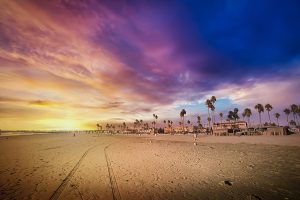 Health information must be handled in compliance with privacy regulations. HIPAA sets federal minimum standards for patient privacy and enforces penalties for violations. Medical practices are well versed in HIPAA policies and understand the importance of selecting services that will maintain confidentiality throughout medical record scanning and medical record storage.
Record Nations is here to help medical practices and healthcare-related businesses connect with scanning and storage providers that maintain compliance and provide high-quality services. Our providers are pre-screened and verified, so you don't have to worry. When you find providers through Record Nations, you can rest assured your information will be protected.
Preparing Medical Records for Scanning in Orange County
Digital files give you immediate access and up-to-date patient information to prevent errors and increase the quality of care you can provide. Once converted, you can easily integrate your records into the Electronic Health Record System (EHR) of your choice or your existing system.
To begin your medical record scanning project, we will need an estimate of how many files you would like to scan. Knowing how many documents you have will help us plan for your scanning project and give you a better idea of how much your project will cost. Learn more about counting your documents here.
Follow these easy steps and Record Nations Orange County will take care of the rest:
Call us or fill out the form to request free quotes from scanning providers in the Orange County area. Be sure to tell us the number of records you would like to scan and the level of detail you want for each file.
You will be contacted by multiple medical records-scanning providers within just a few minutes.
Review the price options, choose a provider that best fits your needs, and begin your scanning project.
Medical Records Storage Services
Less physical storage is needed when you have converted to a digital practice. However, some files will need to be stored as backups or for other reasons. For those files, we offer secure medical record storage in our HIPAA and HITECH-compliant facilities.
Our facilities offer climate control, disaster protection, and 24/7 monitoring. Your records will be protected from loss and theft with Record Nations Orange County.
We also have cloud services available for your digital storage needs.
Medical Records Custodian
When an Orange County healthcare facility closes, a custodian (a person or a company) is appointed to manage the patient records. Each state has different rules and guidelines for how long a record needs to be stored.
Custodians of medical records can store physical copies in a secure storage facility or scan the documents and store them electronically using an EMR system. With either option, patient records must be readily available upon request. Failure to produce forms could result in fines or penalties.
Record Nations Orange County can help you find a local provider to manage your records, release needed information and destroy the records after the retention period.  
Protect Your Medical Records Today
Record Nations is an online marketplace that simplifies the process of finding medical record management providers. We instantly connect healthcare providers with verified, ready-to-serve management companies in the area. Our network of reliable companies gives you competitive price options and high-quality services. Call us at (949) 538-3955 or fill out to request quotes today.
Record Nations Orange County Location
Record Nations Orange County
1927 Harbor Blvd Ste A
Costa Mesa, CA 92627
(949) 538-3955
orange-county@recordnations.com
Our hours of operation are Monday-Friday 9:00 AM to 6:00 PM and Saturday 10:00 AM to 4:00 PM.
Record Nations proudly serves Orange County and these nearby cities:
Anaheim | Costa Mesa | El Modena | Fountain Valley | Fullerton | Garden Grove | Huntington Beach | Irvine | Lake Forest | Newport Beach | Orange | Placentia | Santa Ana | Stanton | Tustin | Tustin Foothills | Westminster