Are your papers piling up and it's getting hard to keep them organized and secure? Record Nations Pasadena offers document storage services to help your business tackle this problem.
With the rise in privacy concerns, records storage and proper records management has become a top priority for companies nationwide. Our experts can help you free up space in your office, optimize workflow, and keep your documents in compliance with privacy laws.
Contact us today and we can assist you with managing your hard-copy records and can even guide you through the transition to a paperless office. If you'd like to learn more about records storage and management, visit our articles section!
Physical Document Storage in Pasadena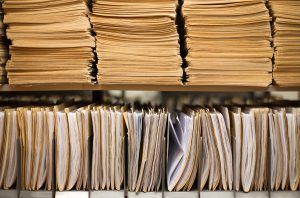 If you have inactive records, personnel files, or confidential documents that need to be store in an offsite records storage system, we are here to help. Record Nations Pasadena can connect you with a local service provider in your area who will store your documents in a climate-controlled, secure records storage facility.
Pasadena Cloud Storage and Cloud Services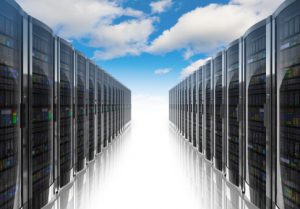 Cloud Services give you the ability to view your old paper buttons with the touch of a keyboard. Record Nations Pasadena will have your documents properly scanned, tagged, and indexed, making retrieving your records painless and easy.
Pasadena Document Management System Software (DMS)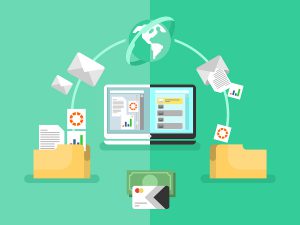 Do you want to change the way your company does business? Document management systems reduce the time it takes to manage, store, and re-file your documents, instantly improving your business' efficiency. This way your employees will be connected to all the documents they need, anywhere they need them.
Get Free Quotes on Document Storage Services in Pasadena
Record Nations Pasadena can connect you with the document storage system you need.  We have document management companies throughout California that specialize in offsite document storage, cloud storage and cloud services, and document management systems that fit your company's requirements throughout Los Angeles County.
Our experts will guide you through the process from choosing the system to deciding what fields need to be indexed and searchable. To get started with a free quote from a local provider today, fill out the form or give us a call at(626) 460-0813.
Record Nations Pasadena Location
Record Nations Pasadena
681 South Raymond Ave
Pasadena, CA 91105
(626) 460-0813
pasadena@recordnations.com
Our normal operating hours are Monday-Friday from 8:00 AM to 6:00 PM.
Record Nations proudly serves these cities throughout the Pasadena area:
Aliso Viejo | Anaheim | Beverly Hills | Buena Park | Burbank | Costa Mesa | Cypress | Fullerton | Gardena | Glendale | Huntington Beach | Irvine | La Palma | Laguna Beach | Lake Forest | Los Angeles | Mission Viejo | Newport Beach | Orange | Riverside | San Clemente | San Juan Capistrano | Santa Ana | Santa Monica | Simi Valley | Stanton | Tustin | Villa Park | Westminster | Yorba Linda