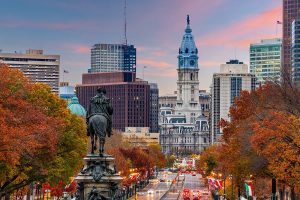 Record Nations Philadelphia offers scanning services for your company for any sized project. Scanning all those physical documents and turning them into digital files may seem like a pain, but lucky for you, all you must do is turn over your documents to us and we will do the rest for you. Going paperless has never been easier with our scanning services and we are happy to help you be the organized company you've been striving to become.
Hiring a document scanning service like us will empower your employees, increase their productivity, improve your business process, and eliminate waste. Call (215) 294-9938 right now and or fill out the form to get started on your project within minutes.
Document Scanning Process
When it comes to document scanning, Record Nations is precise, detailed, and quick. We know how important all these documents must be to you and we want to get it done right and up to your standards the first time.
Our local experts can help you manage any scanning project:
Remove any bindings and ensure they are ready to be scanned.
Double-sided documents are a breeze with our process- just let them know which side goes first.
Is every page supposed to be indexed or just one document? We'll index however you choose to make it more convenient to find.
Do the documents being scanned need to be formatted so you can edit them later? We can utilize our OCR service to make sure you can change them at will.
After the scanning project is completed, contractors will present you with the digital files on the media of your choice.
Philadelphia-based scanning companies accept custom requests- be sure to be specific with your needs and they'll meet those desires. 
Document Scanning Services Cost in Philadelphia
The cost of document scanning in Philadelphia ranges from 7-12 cents per page. The total cost of the project will depend on the number of pages you have, what kind of media you would like your documents scanned to, and your location in comparison to the service provider.
Factors to consider:
How many pages you need scanned
The period of the project, start to end dates.
What systems your company already uses and if you need these scanned documents to be compatible to the system.
Get Free Quotes on Document Scanning in Philadelphia and Pennsylvania Today!
Let one of our professionals take the hassle out of your scanning project. We will connect you with a scanning service in your Philadelphia area and that works best for you and your business and then help you through the entire process. Fill out the form or call (215) 294-9938 and get your quote within minutes.
Record Nations Philadelphia Location
Record Nations Philadelphia
711 S 52nd St
Philadelphia, PA 19143
(215) 294-9938
philadelphia@recordnations.com
Our normal operating hours are Monday — Friday 9:00am to 5:00pm.
Record Nations also proudly offers our shredding services to the following cities throughout the Philadelphia area:
Alexandria | Allentown | Bethlehem | Cherry Hill | Harrisburg | Hazelton | King of Prussia | Lancaster | Lebanon | Malvern | Middletown | Norristown | Paoli | Phoenixville | Pottsville | West Chester