Document storage can be a hassle if you are storing files and documents in your office. Documents can take up space, get lost and be misplaced causing headaches and wasting time. Your documents can be better managed though, with the use of storage services.
Record Nations through can help your business with any kind of document storage that you may need.
We offer an extensive network of providers who specialize in storage options including physical offsite storage of documents, cloud based document storage systems and they can even set you up with a document management system software that works with your current business.
Our experts can help guide you through the difficult decision of choosing the correct service for your company.
Document Storage Services in Richmond
Below are a few examples of our most popular services offered throughout the local area. If you don't see one of the services that you are interested in, you can view our comprehensive list of document management services by clicking here.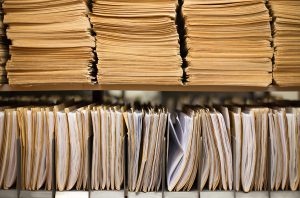 Offsite records storage facilities are a convenient option for documents that have not yet reached the maturity on their retention schedules. This option allows you to store your documents at a secure facility, helping you reduce the amount of paper files you store on site.
The documents that are stored in an offsite facility are sure to be protected and even well managed due to climate controlled facilities. This option also allows for retrieval of a document whenever it is needed.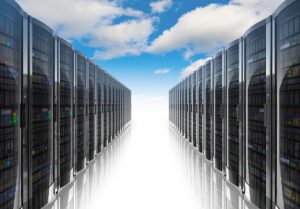 If you have used Record Nations Richmond for scanning services of your paper files, we make it easy to find you a storage service as well. One of the options for your business is a cloud storage service. This is an online based server that stores all of your information reducing the need for onsite services and external hard drives.
Cloud services allow for flexibility of your documents which allows you increased productivity of your workers and less time spent searching through paper documents.
We have experts in the Richmond area to help you find the cloud based system that works for your business and will have the features you want and need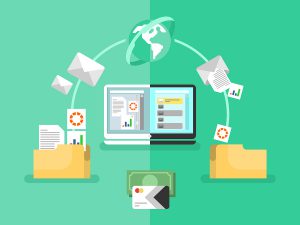 Using a document management system software is bound to help improve the way you complete your everyday business. This software allows employees of the company to access documents and files wherever they may be located. This improvement in business processes will greatly increase worker productivity and help your business expand and grow.
Get Free Quotes on Document Storage Services in Richmond
Record Nations Richmond can help you connect with the correct provider to help you manage and store your documents better. We have expert contractors in the area to find you the correct storage or software option for your specific business.
To get started with a free quote from a local contractor, give us a call at (804) 412-8937 or fill out the form.
Record Nations Richmond Location
Record Nations Richmond
18 S Thompson St
Richmond, VA 23221
(804) 412-8937
richmond@recordnations.com
Our normal operating hours are Monday-Friday from 11:00 AM to 6.00 PM.
Record Nations proudly serves these cities throughout the Richmond area:
Bon Air | Caroline | Charles City | Chester | Colonial Heights | Culpeper | East Highland Park | Fredericksburg | Glen Allen | Hampton | Henrico | Highland Springs | Hopewell | Lakeside | Laurel | Mechanicsville | Midlothian | Newport News | Norfolk | Petersburg | Tuckahoe | West Point | Williamsburg