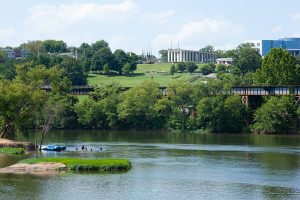 At the end of your document management services the last step is to have your documents and files completely destroyed. Complete destruction services offer secure disposal of your documents to help prevent criminals from stealing any information that they can use to benefit themselves.
Record Nations Richmond offers a plan to help you finalize your destruction of documents.
Richmond Document Shredding Services
A mobile service that will shred any project under 300 pounds at your location. The other shredding service is offsite shredding which can complete a large project of over 300 pounds at an offsite location.
Our shredding services provide:
A weekly, monthly, or annual service option
Shredding of documents directly after they have been scanned
Disposal of documents after they have reached their retention periods
Disposal and clean-up of your records and files before they are scanned so you only pay for critical files to be scanned.
Hard Drive Shredding and Degaussing in Richmond
This method focuses on the disposal of hard drives and protecting the information stored on them. Proper disposal of old hard drives can help you prevent criminals from stealing your information.
To prevent the data from being recoverable, our expert contractors can do several things including:
Hard Drive Shredding: This method will dispose of the hard drive by an industrial shredder that will turn the hard drive into pieces. These pieces will be completely unrecoverable.
Hard Drive Degaussing: This method uses high-powered magnets to scramble the data stored on a hard drive, making it completely unrecoverable.
Hard Drive Crushing: This method will punch a hole and then crush the hard drive into tiny bits, also making it completely unrecoverable.
Get Free Quotes on Destruction Services in Richmond Today!
After any of our destruction services, the providers will always offer you a certificate of destruction, proof that your destruction was completed. To get started with a document destruction service, give us a call at (804) 412-8937 or fill out the form.
Record Nations Richmond Location
Record Nations Richmond
18 S Thompson St
Richmond, VA 23221
(804) 412-8937
richmond@recordnations.com
Our normal operating hours are Monday-Friday from 11:00 AM to 6.00 PM.
Record Nations proudly serves these cities throughout the Richmond area:
Bon Air | Caroline | Charles City | Chester | Colonial Heights | Culpeper | East Highland Park | Fredericksburg | Glen Allen | Hampton | Henrico | Highland Springs | Hopewell | Lakeside | Laurel | Mechanicsville | Midlothian | Newport News | Norfolk | Petersburg | Tuckahoe | West Point | Williamsburg