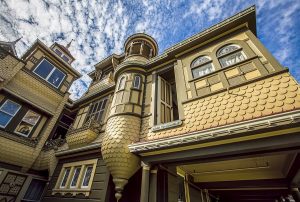 The final step in the document management process is document destruction. This destruction service will help your business dispose of unwanted, old, documents that are no longer of any use.
Without secure disposal ingratiation about your business, employees or consumers can be stolen and used to wreak havoc. The life cycle of your records and documents doesn't just end with storing or scanning them.
Record Nations San Jose can help you securely destroy your documents and electronic media. We offer several different destruction methods for your business.
San Jose Document Shredding Services
Record Nations will help you find the right shredding service for your company's needs. Our expert shredding contractors offer both a mobile shredding service and an offsite shredding service. Mobile shredding will allow you to shred at your location, whereas offsite shredding will shred large projects at a secure offsite facility. Our shredding contractors can help you:
Set up a program to provide weekly, monthly, or annual shredding services
Shred your documents after you scan them
Manage and dispose inactive documents that are past their specific required retention times
Clean up and dispose of non-critical documents in your storage room or file room before you start your scanning project or store your documents offsite.
Hard Drive Shredding and Degaussing in San Jose
Before you toss our your hard drives, you should reconsider and instead have them properly disposed of. Hard drives can still harness information even though you think it is deleted. The best way to ensure that the data is unrecoverable is to completely destroy it.
Record Nations offers several ways to dispose of your hard drive properly, including:
Hard Drive Shredding– Have your hard drives picked up in a secure bin and shredded into pieces that eliminate the chance of extracting data from the platters inside the drive.
Hard Drive Degaussing– Our local professionals use machines with high-powered magnets to scramble the information on your drives, making it impossible to recover or retrieve any files.
Hard Drive Crushing- We punch a hole and crush the drive, shattering the platters and making them completely unrecoverable.
Record Nations San Jose always ensures a secure chain of custody of your hard drives ensuring they will get destroyed properly.
Protect Your Information Today
To get rid of your documents and devices today, Record Nations can help. Get started with a free quote from a local provider today. Fill out the form or give us a call at (408) 912-1712.
After receiving your requests we will be in contact with you shortly to connect you with local providers in San Jose and answer any questions you have.
Record Nations San Jose Location
Record Nations San Jose
510 N 5th St
San Jose, CA 95112
(408) 912-1712
sanjose@recordnations.com
Our normal operating hours are Monday-Friday from 9:00 AM to 4:30 PM.
Record Nations San Jose offers document scanning and storage services around San Jose:
Albany | Atherton | Belmont | Campbell | Cupertino | Dublin | East Palo Alto | El Cerrito | Emeryville | Fremont | Hayward | Hillsborough | Los Altos | Los Altos Hills | Los Gatos | Menlo Park | Milpitas | Monte Sereno | Moraga | Mountain View | Newark | Oakland | Palo Alto | Piedmont | Pleasant Hill | Pleasanton | San Bruno | San Carlos | San Francisco | San Rafael | Santa Clara | Santa Rosa | Saratoga | Sunnyvale