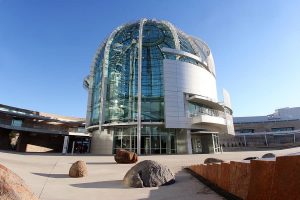 Finding a medical record scanning company that's secure and provides accurate and consistent results in San Jose can be difficult.  Your practice needs to ensure that you're converting your patient records with a medical record management expert.
Our members also can scan and index large volumes of documents quickly at a reasonable price.  Record Nations San Jose offers full-service, medical record scanning for medical practices, hospitals, and any related business.
If you would like, we also offer mobile scanning services at your location. All of our medical record imaging processes are HIPAA and HITECH-compliant.
Preparing Your Medical Records for Scanning
Let our medical record scanning experts provide a free custom quote based on your practice's needs. We can quote based on the number of patient records or charts you have to scan.
Patient privacy is paramount and needs to be handled with care when you begin to convert medical records. Because these records are filled with personal health information (PHI), you must be sure that all health records remain private and secure.
Our medical record scanning is a simple, hassle-free process:
Provide us with the number of patient records you need scanned and some information on the level of detail you need to maintain for each record.
Our experts will find a secure local scanning contractor that is HIPAA and HITECH-compliant.
Once we locate a medical scanning company in your area, they'll send you a customized quote for your project.
Then, you select the provider that fits your needs best, and they'll start the scanning process.
Medical Records Storage Services
Less physical storage is needed when you have converted to a digital practice. However, some files will need to be stored as backups or for other reasons. For those files, we offer secure medical record storage in our HIPAA and HITECH-compliant facilities.
Our facilities offer climate control, disaster protection, and 24/7 monitoring. Your records will be protected from loss and theft with Record Nations.
We also have cloud services available for your digital storage needs.
Medical Records Custodian
If a San Jose healthcare facility closes, a person or company can be hired as the custodian to manage the patient records. Each state has different rules and guidelines for how long a record needs to be stored.
Custodians of medical records can store physical copies in a secure storage facility or scan the documents and store them electronically using an EMR system. With either option, patient records must be readily available upon request. Failure to produce forms could result in fines or penalties.
Record Nations can help you find a local provider to manage your records, release needed information and destroy the records after the retention period. 
Protect Your Medical Records Today!
Record Nations will help you find a medical records scanning provider that will handle your project quickly and securely. We're experts in medical records scanning services- our professional medical records scanning providers are ready and capable of handling your sensitive records.
To get started, fill out the form or give us a call at (408) 912-1712.  Within minutes of receiving your request, you will have free quotes from experts in your area that can help.
Record Nations San Jose Location
Record Nations San Jose
510 N 5th St
San Jose, CA 95112
(408) 912-1712
Email: sanjose@recordnations.com
Our normal operating hours are Monday-Friday from 9:00 AM to 4:30 PM
Record Nations San Jose offers document scanning and storage services around San Jose:
Albany | Atherton | Belmont | Campbell | Cupertino | Dublin | East Palo Alto | El Cerrito | Emeryville | Fremont | Hayward | Hillsborough | Los Altos | Los Altos Hills | Los Gatos | Menlo Park | Milpitas | Monte Sereno | Moraga | Mountain View | Newark | Oakland | Palo Alto | Piedmont | Pleasant Hill | Pleasanton | San Bruno | San Carlos | San Francisco | San Rafael | Santa Clara | Santa Rosa | Saratoga | Sunnyvale