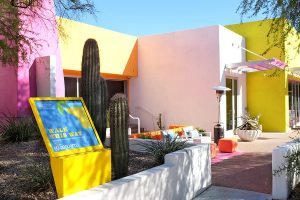 Any document management plan should encompass a strong document destruction process. Documents that hit their expiration date should be tossed, but they should be thoroughly destroyed first to protect your information.
Disposing of documents that don't need to be kept saves you space and decreases the complexity of searching through documents. Physical documents must be shredded to keep the information on them from getting into the wrong hands.
We will connect you to secure document and data destruction companies in your area that will ensure your private information is protected. Fill out the form to learn more or call us at (602) 903-1163.
Scottsdale Document Shredding Services
Document shredding is an excellent way to secure your private information.  We can set you up with all types of shredding services—from mobile services that come to you to offsite shredding services which offer low-cost/high-efficiency results.
Our partners will help you:
Set up a program for weekly, monthly, or annual shredding services
Shred your files after they have been scanned
Manage and shred inactive documents past their required retention period
Clean up your storage room before you start your scanning project, shredding unnecessary documents or storing them offsite
Our secure document shredding services provide an affordable and convenient way to destroy sensitive documents before tossing them.
Make sure you use a shredding partner you can trust. All our partners put your security first and will professionally manage your shredding project and keep your private information safe.
Hard Drive Shredding and Degaussing in Scottsdale
Hard drive reformatting is not enough to ensure the safety of your confidential data. Thieves know how to access information once stored on electronic devices, even if those files have been deleted.
Record Nations will help you completely destroy your old electronics. Physical destruction is the only way to ensure your files stay safe, and our partners use several advanced techniques:
Hard Drive Shredding – Hard drives can be picked up from your location and fed through an industrial shredder just like paper. This process turns your hard drives to bits.
Hard Drive Degaussing – Machines with high-powered magnets scramble the information on electronics, jumbling your data and making it indecipherable.
Hard Drive Crushing – A hole is punched in the middle of your hard drive, shattering the platters and making them utterly unrecoverable.
Any of these procedures can be performed on a regular schedule or an as-needed basis. We will get you free quotes on the service(s) you are interested in.
Get Free Quotes on Destruction Services in Scottsdale, AZ
If you need a secure way to destroy your old files and data, Record Nations Scottsdale is your one-stop shop. We will get you quotes from several providers in your area so you can choose the option that best meets your needs. Call us today at (602) 903-1163 or fill out the form and we will get you free quotes on secure destruction services near you.
Record Nations Scottsdale Location
Record Nations Scottsdale
15560 N Frank Lloyd Wright Blvd
Scottsdale, AZ 85260
(602) 903-1163
scottsdale@recordnations.com
Our normal operating hours are Monday-Tuesday, Friday from 11:30 AM to 6:00 PM, Wednesday-Thursday from 1:30 PM to 6:00 PM, and Saturday from 9:30 AM to 3:00 PM.
Record Nations proudly services Scottsdale and these nearby cities:
Apache Junction | Chandler | Florence | Gilbert | Glendale | Goodyear | Litchfield Park | Mesa | Paradise Valley | Peoria | Phoenix | Surprise | Tempe | Tolleson | Waddell