Records management has always been a part of business. You can do it a million different ways, and everyone has a system for filing, storing, and accessing their documents.
Anyone can take files and organize them, but the trick to an effective records management plan is to understand your business needs.
Once you have that figured out, you need to make a choice—are you going to optimize your current filing system, convert all your records and use an electronic filing system, or find a happy medium that utilizes both?
This article is designed to show the advantages of off-site and electronic storage and some of the advantages of migrating to a document management system that handles all your electronic documents.
What is Records Management?
Records Management is defined as controlling the most important records of an organization throughout their life cycle—all the way to their disposal.
There are a lot of intermediary steps in the cycle, but the main steps include identifying, storing, securing, retrieving, tracking and destroying records.
The purpose of records management is for governance, risk, and compliance that provides evidence of an organization's activities and reduction of risk.
You can read a formal definition here, but think of it as the path a record takes from inception to destruction, and all the steps it takes to make sure it's secure and can be found.
There are a variety of different options to help you manage your records. They can include:
Onsite records management, where you handle your records internally
Offsite records management, where you hire a professional records management company to help organize and store your documents in a secure facility
A combination of both, where you might handle your documents internally while storing archival and non-critical files offsite
A document management system, where records are scanned internally and stored on a cloud storage system that allows access from your office or through a secure internet connection.
Advantages of Off-Site Records Storage
No More Lost or Missing Records
There's nothing more frustrating than not being able to find a record. Worse yet, there's the realization that a record has been lost or accidentally destroyed.
Lost, misfiled, and missing records are one of the major problems that arise from in-house record management. Records are safe if you use off-site records storage because they are maintained by a professional service.
Here's an interesting list of costs for losing just one record.
When your records are stored off-site, you won't need to search for them yourself. The professionals at the storage site will manage your files for you.
The more efficient your workflow and processes are, the more time you have to do productive, profitable things—which saves you money.
No need to employ a records manager to organize, file, find, copy and re-file your records because that will be taken care of by the professionals at the off-site storage location.
Having paper records that are hard to find and unsecured are great reasons to look for an alternative that will make your company more productive.
This particular issue pertains to the physical storage and organization of your files in your office.
Simply put, filing systems (especially unorganized ones) take up way more space in your office than you realize. An average filing cabinet is 21 square feet—how many do you have?
Just think of the extra space you could utilize by moving your records storage offsite or using an electronic document system.  You might be able to downsize to a more efficient workspace, or use that space in a more productive way.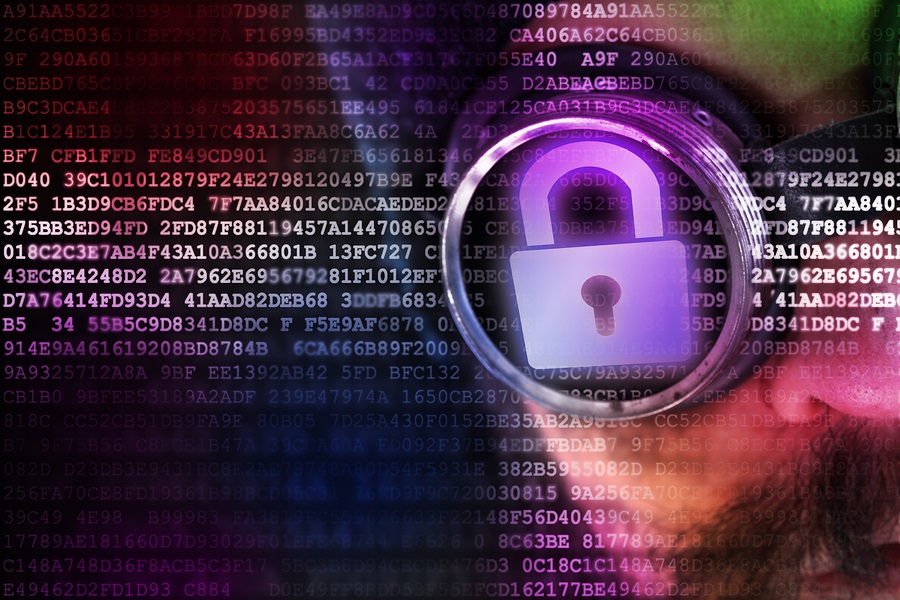 Paper records stored off-site are securely locked and protected from fire or environmental hazard.
The sheer volume of records that most companies store on-site makes it easy for someone to take information from you—and you might not even realize it. If you have a lot of employees accessing your files, there's an inherent risk. Not only could you develop an issue with version control, you could also accidentally expose critical records or personnel files to employees who should not have access to them.
Hard-copy records management isn't going away any time soon. The best thing to do if you have a records system to protect your business and increase productivity is to limit access to critical files, and store your documents off-site when they're no longer necessary, yet need to be retained.
Advantages of Electronic Records Management
Even though there's a good chance you can't migrate entirely to a digital system, there are some significant advantages that outweigh the disadvantages of paper records management.
With the advances in accessibility and security in recent years, it's becoming a more reliable, easier to use system.
Here are some of the main reasons that Electronic Records Management is becoming a mainstay:
Fast and Easy Retrieval

Digitized records simplify accessing and finding documents. Any authorized employee can access the files they need immediately, whether they're on site or on the road. Since all records are indexed, you're just a keyword search away from finding that important document.
Version Control

Every change can be tracked on an electronic document, including day/time stamps, who made the change, and more. This eliminates the chance that previous versions that are no longer valid are accidentally distributed.
Security

Digital records give you the ability to easily control clearance levels, who has access to which documents. It also provides encryption services that protect your data where it's being stored, and while it's being transmitted.
Legal Compliance

If you need access to records based on strict guidelines, laws and regulations, electronic records helps you provide information quickly and efficiently.
Disaster Recovery

Almost all electronic document management systems use cloud based storage and backup systems.  This helps guarantee that your critical business files are backed up to a remote location for disaster recovery.  By avoiding storing things onsite, this can function as an automatic insurance policy against loss or damage to your files.
Get Free Quotes on Document Storage or Conversion
From Document Scanning to Document Storage, our experts will help you select a customized Document Management Solution that fits exactly what you're looking to do for your company.
We have locations all across the United States to serve you document storage solutions needs. To get started, fill out the form to the right, or give us a call at (866) 385-3706.  Within minutes of receiving your request, you will have free quotes from experts in your area that can help you.