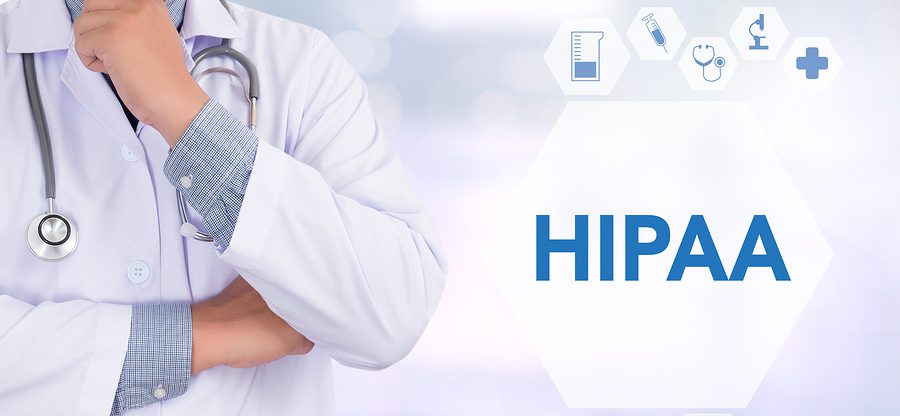 In 1996 the Health Insurance Portability and Accountability Act was enacted. HIPAA was created for several reasons—mainly to solve issues dealing with continuing health coverage for people who lose their jobs, reducing health care fraud, creating industry-wide standards, and protecting private health information.
It created policies such as the Standards for Privacy of Individually Identifiable Health Information (colloquially known as the Privacy Rule) which set national standards for the protection of private health information, or PHI, and created ways to hold medical practices accountable for security.
There has been a large surge in interest in HIPAA lately because of the increase in data breaches happening worldwide.

Why HIPAA Is Important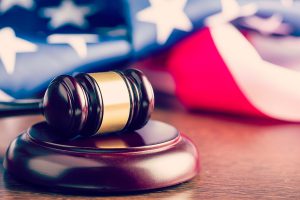 Personal healthcare information is highly sought after by identity thieves, and as criminals find new, elusive ways to steal large amounts of data, the privacy and security measures in place in the healthcare industry have received a lot of attention.
It's important for healthcare providers to be aware of HIPAA because it created rules that health organizations must comply with, or alternatively, face heavy fines.
Not understanding HIPAA rules or willfully violating security procedures will lead to heavy fines and mandatory structural reorganization.
Unknowing Violation: $100 to $50,000 per record if the provider didn't know or couldn't have known of the breach
Reasonable Cause: $1,000 to $50,000 per record if the provider knew or should have known with reasonable diligence (like repeat violations)
Willful Neglect: $10,000 to $50,000 per record if the provider acted with willful neglect and corrected the problem within 30 days.
Uncorrected Willful Neglect: $50,000 to $1.5 million if the provider acted with willful neglect and didn't correct the violation in 30 days.
Each of these types of violations carries an annual yearly maximum penalty of $1.5 million.
Also consider the fact that HIPAA was designed to place greater emphasis on security in healthcare and keep people safe. If avoiding a fine is not enough motivation to keep your data secure, think of the people behind the numbers. The more steps you take to keep your data secure, the safer you are keeping your patients.
Why Was HIPAA Enacted?
HIPAA is a piece of legislation designed to simplify, standardize, and solidify healthcare industry processes. From security to ease of communication between doctors, the policy seeks to provide guidelines and support for organizations that handle personal health information.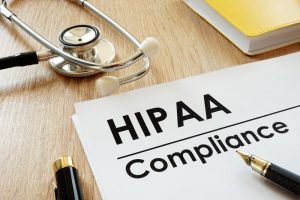 The five distinct titles within HIPAA are broken into sections including:
Title I: HIPAA Health Insurance Reform
Title II: HIPAA Administrative Simplification
Title III: HIPAA Tax-Related Health Provisions
Title IV: Application and Enforcement of Group Health Plan Requirements
Title V: Revenue Offsets
When HIPAA is brought up, it usually is in reference to rules in Title II which cover the security of private health information. Compliance with these rules is critical for a successful and sustainable healthcare organization.

HIPAA Privacy Rule (effective in 2003)
Limits the use and disclosure of sensitive PHI. Doctors are required to provide an account of each entity to which PHI is disclosed.
HIPAA Security Rule (effective 2005)
Established national standards for securing electronically stored patient information. It requires safeguards to be put in place to secure electronic PHI during transfers, receptions, and data maintenance.
One of the main goals of HIPAA was to create a more streamlined and efficient healthcare system.
It encouraged healthcare organizations to go digital so that sharing information could be easier. It initiated standardized techniques to streamline the process and included safety measures to enhance the privacy of digitized personal information.
At its inception, security and privacy practices were included in HIPAA, but they were not the main focus of the law. However, with the recent surge in data breaches and hacking incidents, this portion of the law has been amplified.
What Steps Can I Take to Avoid HIPAA Violations?
The best way to avoid violating HIPAA rules is to know how they apply to your organization. Health plans, healthcare clearinghouses, and healthcare providers that electronically transmit health information are all affected.
Encryption Services: Data encryption is a way to protect data by translating it into another form that can only be read by the person or computer with the encryption code. 

Employee Training: Train your employees every year on digital security and what your company policies are.

Cloud-Based Data Storage: Your data can be safer than ever using a cloud-based data storage service since begins with scanning your records into electronic health records.
Electronic Health Records: Electronic health records (EHR) make all your patients' records compliant with HITECH and HIPAA.
Need a HIPAA-Compliant Records Management Partner?
Record Nations partners with certified records management professionals throughout the country. If you need to digitize your records, find a document management system, or store your physical records safely offsite, we'll help you find a qualified provider nearby.
Call us today at (866) 385-3706 or fill out the form on the right to get free quotes on local services. We look forward to helping your organization find a document management solution that works.