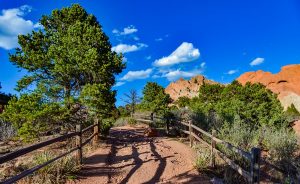 Even though you don't like storing documents onsite at your office, due to retention schedules you must keep them for their allotted time. However, to get around the retention schedule and reduce the hassle of overflowing file cabinets, drawers, and file rooms, you can use an offsite storage facility to solve your problem.
Record Nations Colorado Springs offers a secure offsite facility to store your un unused and unwanted documents until they reach expiration in their retention schedule.
We have a network of providers to offer you a variety of solutions for your storage needs. They can store your physical documents at an offsite facility, use a cloud storage and cloud base service to store and manage your electronic documents and finally, we offer document management system software to better manage and store your documents.
Document Storage Services in Colorado Springs, CO
Below is an example of the three main and popular storage services that we offer. If you don't see a service that you are interested in, then click here to view our comprehensive list of document management services.
To comply with the retention schedule for your industry yet you still want to reduce the number of onsite files you can do so by using an offsite storage facility. These facilities were intended to reduce the hassle of storing your documents onsite as well as reduce the clutter and save space in the office.
The secure offsite facility is always available for retrieval services whenever you may need a file or record. The facility also guarantees that your documents will stay in the same condition due to the use of climate-controlled facilities.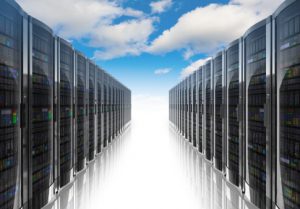 The use of cloud services helps prevent the need for onsite servers and filled up storage on computers and hard drives in the office.
Cloud storage allows for access to all documents in the office through the cloud and it will increase the workflow and productivity because documents will be able to be quickly accessed and used.
By using the Document Management System Software, you are actively helping your company improve the way business is conducted. This software was intended to improve the efficiency of your business by granting all employees access to the documents and records, no matter their location.
This software will greatly increase your worker productivity because they have easy access to the documents they need at just the click of a mouse.
Get Free Quotes on Document Storage Services in Colorado Springs
To get started on a storage option today, either request a free quote from us by calling (719) 285-4445 or filling out the form.
Record Nations Colorado Springs Location
Record Nations Colorado Springs
3472 Research Pkwy #104
Colorado Springs, CO 80920
(719) 285-4445
colorado-springs@recordnations.com
Our normal operating hours are Monday-Friday from 8:00 AM to 6:00 PM, and Saturday from 9:00 AM to 4:00 PM.
Record Nations proudly serves these cities throughout the Colorado Springs area:
Calhan | Colorado Springs | Ellicott | Fountain | Falcon | Green Mountain Falls | Manitou Springs | Monument | Old Colorado City | Palmer Lake | Peyton | Ramah