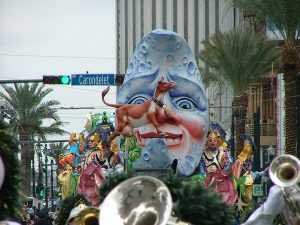 Record Nations New Orleans is a full-service records scanning and storage center for medical records. This includes any medical-related businesses to hospitals and dental offices. We are a consistent and reliable way to get results without sacrificing quality or time.
It is incredibly important to make sure that your business is HIPAA and HITECH-compliant. Providers can help you store, scan, and index your medical documents.
Preparing Medical Records for Scanning in New Orleans
One important thing to consider is all medical records contain Personal Health Information (PHI). This means your business is legally obligated to keep the information private and secure at all times.
In addition to following PHI requirements, it's important to remain compliant with Health Insurance Portability and Accountability Act (HIPAA).
Follow these easy steps and we will take care of the rest:
Call us at (504) 434-4969 or fill out the form to request free, personalized quotes from scanning providers. Be sure to tell us the number of records you would like to scan and the level of detail you want for each file.
You will be contacted by multiple medical record scanning providers within just a few minutes.
Review the price options, choose a provider that best fits your needs, and begin your scanning project.
Medical Records Storage Services
Less physical storage is needed when you have converted to a digital practice. However, some files will need to be stored as a backup or for other reasons. For those files, we offer secure medical record storage in our HIPAA and HITECH-compliant facilities.
Our facilities offer climate control, disaster protection, and 24/7 monitoring. Your records will be protected from loss and theft with Record Nations New Orleans.
We also have cloud services available for your digital storage needs.
Medical Records Custodian
Custodians of medical records can store physical copies in a secure storage facility or scan the documents and store them electronically using an EMR system. With either option, patient records must be readily available upon request. Failure to produce forms could result in fines or penalties.
Using a medical custodian takes the liability off of you or your practice. Hiring a company to manage your facility's medical records ensures you will remain in compliance and your past patients will continue to receive care and support. 
Record Nations New Orleans can help you find a local provider to manage your records, release needed information and destroy the records after the retention period. 
Get Free Quotes For Medical Record Scanning and Storage in New Orleans Today!
To get started, fill out the form or give us a call at (504) 434-4969. Within minutes of receiving your request, an agent will be in contact with a free, no-obligation quote.
Record Nations New Orleans
Record Nations New Orleans
852 Tchoupitoulas Street
New Orleans, LA 70130
(504) 434-4969
new-orleans@recordnations.com
Our normal hours of operation are Monday-Friday 8:00am to 5:00pm
Record Nations proudly serves these cities throughout the New Orleans area:
Gretna | Mandeville | Marrero | Metairie | New Orleans | River Ridge