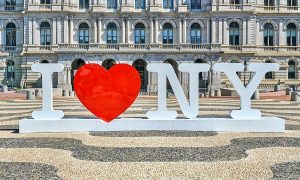 If you chose to use a scanning project and have important documents that need to be properly disposed of once it is completed, Record Nations will help you with a document destruction plan.
It's critical to dispose of your files properly to help maximize your document storage needs and limit your legal liability. Proper destruction of your documents and hard drives will decrease the chances of data breaches and identity theft.
Our Document Destruction Services
We offer shredding services where we come to you, this is our mobile service, and where we pick it up which is our offsite service. Our contractors can help you:
Set up a program to provide weekly, monthly, or annual shredding services
Shred your documents after you scan them
Manage and dispose of inactive documents that are past their specific required retention times
Clean up and dispose of non-critical documents in your storage room or file room before you start your scanning project or store your documents offsite.
Our Hard Drive Destruction Services
To protect yourself from hackers that can recover deleted information off of hard drives you thought you had completely erased, have your hard drives properly destroyed.
Record Nations offers several ways to help you dispose of your hard drive properly, including:
Hard Drive Shredding– Have your hard drives picked up in a secure bin and shredded into pieces that eliminate the chance of extracting data from the platters inside the drive.
Hard Drive Degaussing– Our local professionals use machines with high-powered magnets to scramble the information on your drives, making it impossible to recover or retrieve any files.
Hard Drive Crushing- We punch a hole and crush the drive, shattering the platters and making them completely unrecoverable.
Protect Your Data & Information With Record Nations Today
Let us help you dispose of your documents securely and minimize the chance of critical files falling into the hands of identity thieves or your competitors. To get started with a free quote from a local provider today, fill out the form on the page, or give us a call at (518) 348-6737.
Record Nations Albany Location
Record Nations Albany
350 Northern Blvd
Albany, NY 12204
(518) 348-6737
albany@recordnations.com
Our operating hours are Monday-Friday from 9:00am to 8:00pm and Saturday 9:00am to 2:00pm.

Record Nations proudly serves these cities throughout the Albany area:
Albany | Amsterdam | Bethlehem | Catskill | Glen Falls | Glenville | Gloversville | Hudson | Johnstown | Kingston | Newburgh | Poughkeepsie | Queensbury | Saratoga Springs | Schenectady | Schoharie