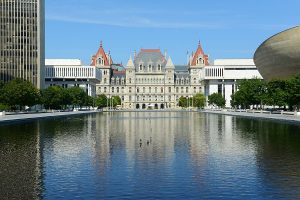 Medical records scanning and medical records storage protect personal health information (PHI) by increasing security and preventing files from getting lost in the shuffle of daily use. Our image processing and storage facilities are HIPAA and HITECH-compliant to maintain the high-quality services that are expected of Record Nations. 
Scanning converts your files to a digital format to begin the process of transitioning your practice to an Electronic Health Record System (EHR). It will save you time and frustration with easy keyword searching. Your patient files, notes, lab results, and more will be right at your fingertips. 
Preparing Medical Records for Scanning
Preparing your records for scanning will help us to complete your scanning quickly and result in greater satisfaction with the result. You will need to go through your files to determine what you would like to scan and decide on the level of detail you would like to include for each file. Once you have prepped your files, you can use Record Nations to connect you with a scanning provider.
Follow these steps to get started:
Request free price quotes by calling (518) 348-6737 or filling out the form. We will ask for some details about your project to find providers that best fit your needs.

Albany-based providers will contact you with quotes on their services.

Select the provider and you can begin the scanning process together.
Medical Records Storage Services
Storage services can be combined with scanning to open up space in your office that could be used for better purposes. You will still have access to your files for retrieval and they will be much more protected in our facilities than in filing cabinets at the office.
Storage services with Record Nations are secure and compliant with all privacy laws. We continuously monitor our facilities with video surveillance and live patrol. We also protect your files from the elements with fire prevention, flood protection, and climate control.
Medical Records Custodian
In New York, records must be stored for at least six years. Custodians of medical records can store physical copies in a secure storage facility or scan the documents and store them electronically using an EMR system. With either option, patient records must be readily available upon request. Failure to produce forms could result in fines or penalties.
Using a medical custodian takes the liability off of you or your practice. Hiring a company to manage your facility's medical records ensures you will remain in compliance and your past patients will continue to receive care and support. 
Record Nations can help you find a local provider to manage your records, release needed information and destroy the records after the retention period. 
Get Easier Access To Your Patients' Medical Records Today!
Medical records management improves workflow, keeps you organized, and maintains compliance. Call us at (518) 348-6737 or fill out the form to get started right away. We are happy to answer any questions you have so you feel confident in our services!
Record Nations Albany Location
Record Nations Albany
350 Northern Blvd
Albany, NY 12204
(518) 348-6737
albany@recordnations.com
Our operating hours are Monday-Friday from 9:00am to 8:00pm and Saturday 9:00am to 2:00pm.

Record Nations proudly serves these cities throughout the Albany area:
Albany | Amsterdam | Bethlehem | Catskill | Glen Falls | Glenville | Gloversville | Hudson | Johnstown | Kingston | Newburgh | Poughkeepsie | Queensbury | Saratoga Springs | Schenectady | Schoharie