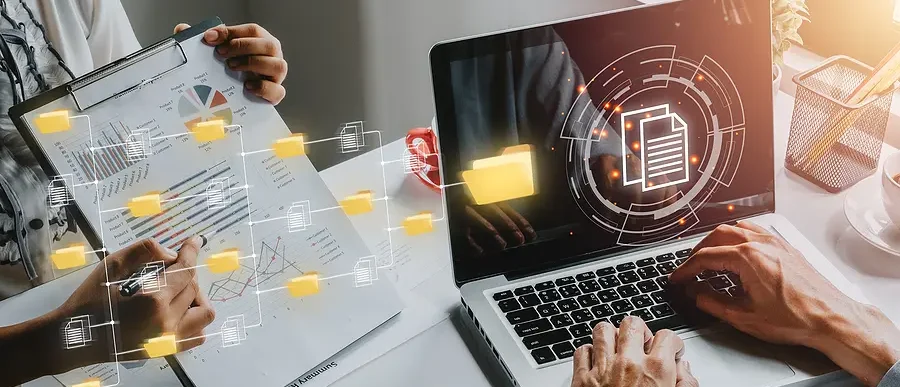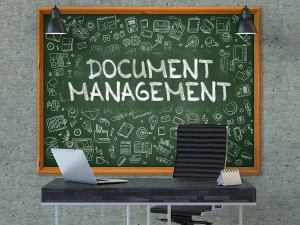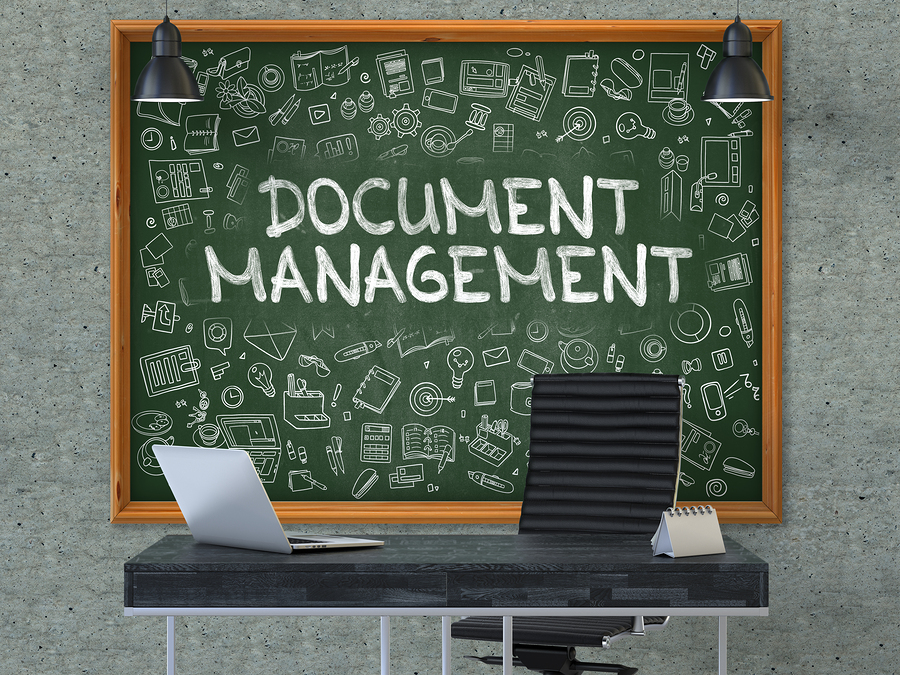 How to manage your company records and documents is a question that every business must answer. In the past, there was only one answer—traditional paper filing systems. Unfortunately, paper document management systems involve using management tools like filing cabinets, drawers, folders, and shelves. These consume precious resources like time for maintenance and space for storage.
Today, modern technology has brought new innovation to paperless document management practices. From electronic document management systems and software to cloud-based storage, allowing the document that once could only be accessed by employees in a single location to now be efficiently used and shared from anywhere with a secure internet connection. The paperless office can now exponentially simplify the process of storing and managing documents. 
In this article, we explain how paperless document management systems (DMS) improve your company's record management system. Additionally, learn how great an impact a paperless office can help you manage or store your records in the future.   
Migrating to the Paperless Office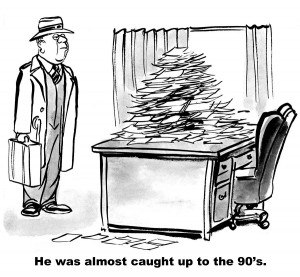 As its name implies, the "paperless office" is a work environment in which the use of paper is either drastically reduced or eliminated altogether.
Making the digital conversion to paperless document management systems helps businesses to lower costs, improve work efficiency, distribute and access company documents with ease, and save the space that are full of filing cabinets and drawers. In addition, you can call your company environmentally-friendly.
Document Scanning
Document scanning services is the key to unlocking the paperless office for you business. It allows you to make digital copies of paper documents. Taking up far less space in electronic formats, scanning records enables companies to streamline their use of business documents both new and old.
You can scan, convert, and archive legacy media formats within a DMS. Hospitals or doctor's offices can keep old health records in microfilm and microfiche even after making the conversion.
Even traditionally paper-based businesses like law firms now have the option of scanning their record archives. They instead manage them electronically with an DMS.
Today, document management software for law practices allows a record inventory containing hundreds of thousands of files to be easily searchable. In turn, saving both money as well as time for the business.
Once your business does make the decision to make the transition to go paperless and adopt a DMS, it's also important you develop and implement what is called a day-forward scanning strategy. With day-forward scanning, you scan, index, and store your records as you create them. It allows your business to manage them digitally using an DMS.
By continuing to routinely scan and archive these new documents, this helps to ensure your record inventory is always up-to-date and available to your employees that need access.
Impact of Adopting Paperless Document Management Systems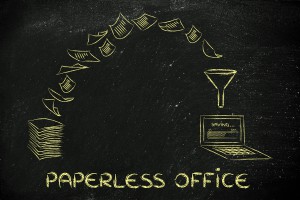 To give you an idea of just how much paper you'd be saving by making the conversion to a paperless office, take a moment to consider these statistics on paper usage in the United States during the past several years:
On average, Americans use approximately 700 pounds of paper during the course of a single year.
In a given day, employees in United States offices create around two pounds of paper documents (United States EPA).
In one year, enough paper has been discarded to build a 12" wall of documents stretching from California all the way to New York (University of Colorado).
Making the conversion to a paperless document management system has drastically altered the way that companies manage and store their records.
Whereas before, traditional paper-based document management systems presented questions. For example, how do you meaningfully search, arrange, and sort through company records? A paperless DMS can provide companies with an answer.
When distributing multiple copies of the same paper document throughout an office, their location and any updates you make to them are difficult and often expensive to track. However, a DMS manages this information automatically.
Today, employees who travel or work from out of the office are able to remotely access and send company documents using cloud-based storage systems. You can better protect and prepare your company for potential disaster. Electronic data backup services allow companies to create an emergency plan in the event of an unfortunate data debacle.  
As the concept of the paperless office creeps closer to becoming a reality for the modern business, the question for companies shifts. With so many benefits and improvements to how you can manage and store documents, why not start making the transition today?
Start Your Transition to a Paperless Document Management System Today!
If you're considering making the technological leap to implement an electronic document management system, Record Nations can help to make your conversion simple and stress-free.  
We specialize in connecting customers with a network of the top providers for document scanning and storage system services. From legacy media conversions and day-forward scanning services all the way to document management systems in both paper and digital formats, we can help.
To start, give us a call at (866) 385-3706, use the live chat, or fill out the form to get free quotes on our services today!